5 reasons why merino wool is perfect for the summer hike
October 2021
When we think merino, we often think warmth. As in, what you wear on cold days and trips to the mountains in winter. But in truth, when we think merino, we should also think of the summer kind of warmth as well.
That's because merino clothing is also the ideal material for summer hiking.
Let us explain - here are five reasons why merino makes for the perfect outdoor clothing, even during the warmer months.
1. Your own personal air conditioning unit
Merino is an incredible material, as it works as your own personal air conditioning unit.
As an active fibre, merino works with the environment. It can gain and release heat to balance your skin's microclimate as it responds to the external temperature and your body's temperature.
Basically, when it's hot, it will release heat into the environment to help you stay cooler.
2. Sweat wicking
Nobody particularly cares about sweat marks when you're hiking on a hot day, but the discomfort of your clothes being sweaty and sticky is something else entirely.
Merino can absorb as much as 35% of its own weight in moisture, which means it picks up moisture from your skin and wicks it away to help you stay feeling fresher and drier.
And the good news is that merino wool doesn't absorb and hold onto that sweat like a sponge - it releases it into the air via evaporation.
3. Odours, what odours?
Sweat is a natural part of hiking at any time of year, but that doesn't mean you have to put up with feeling stinky when you get to the top.
Merino wool naturally traps odours and stops them from growing, so you can even wear a merino top for a few days before you really need to give it a wash.
That's ideal for those multi-day hikes, or if you know you'll be setting up camp or having a picnic after your tramp, and don't want to practice social distancing just to hide the evidence!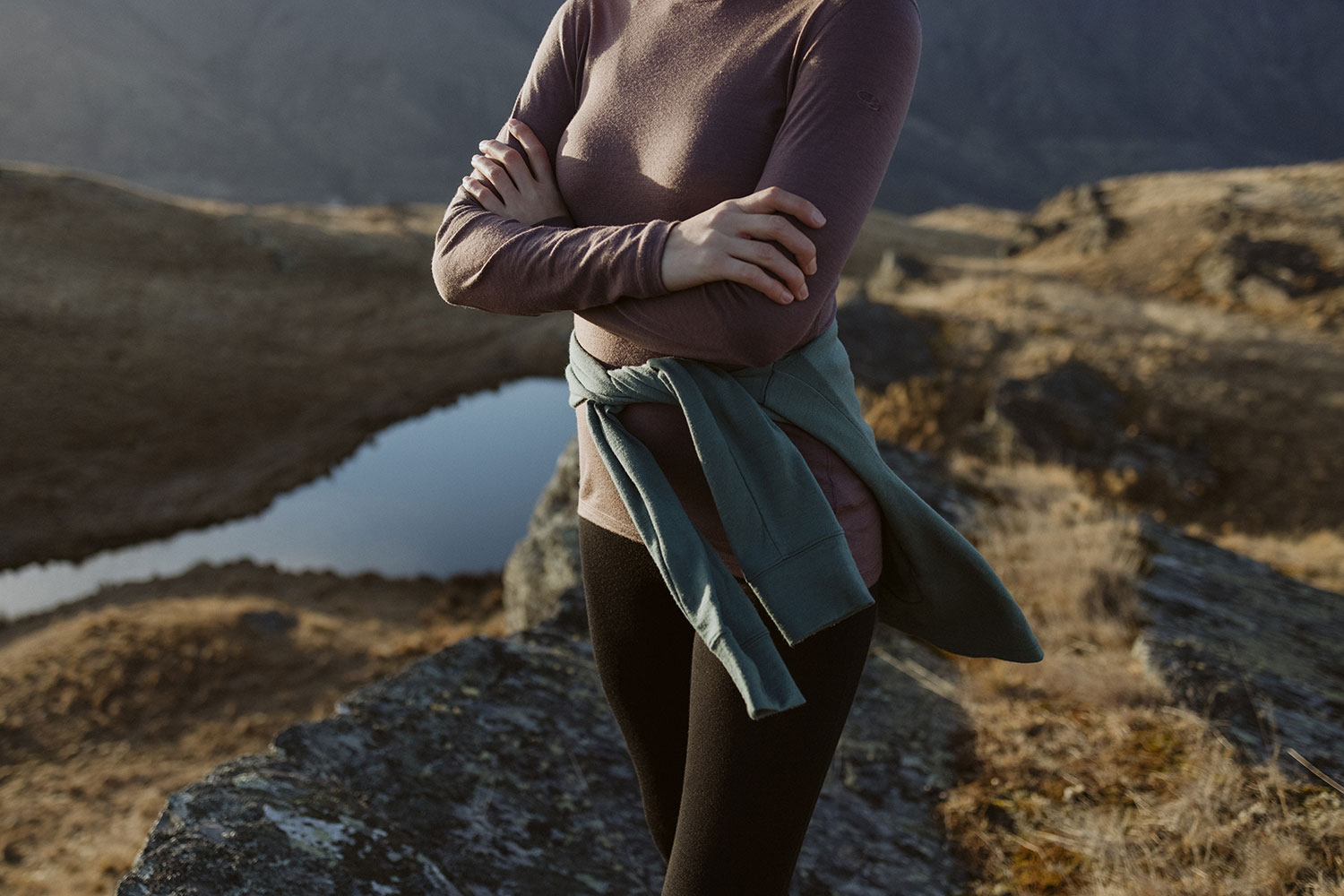 4. Warm when you need it
Anyone who has started a hike in the small hours or made it to the top of Mount Kosciuszko in February knows that summer doesn't always mean that it's going to be warm at all times.
Early-morning starts in the cold pre-dawn require warmer clothing as you wait for the sun to come up, and summiting tall mountains often means feeling the chill even on sunny afternoons.
For times like these, merino solves all your problems. It helps you stay warm in cooler weather, so you don't have to bring an entire change of clothes to deal with the temperature changes.
5. Incredibly soft
Have you ever looked at a woolly sheep and wanted to give it a big hug? Well now you can, without worrying about terrorising the livestock.
Merino wool is incredibly soft. The fibres are extremely fine, which means that when it rubs up against your skin, it bends rather than digs into you. This is why when you're hiking in the heat, feeling the burn in your legs and the rasp in your throat, the last thing you'll have to worry about is your clothing chafing or feeling itchy.
What's hot this summer
So when you're packing for a summer hike this year, don't forget that icebreaker merino is always the better choice. From merino socks to repurposed tees, pants, and jumpers, we've got the goods you need for an epic summer.
Shop online here to see what's hot (but cool in summer!).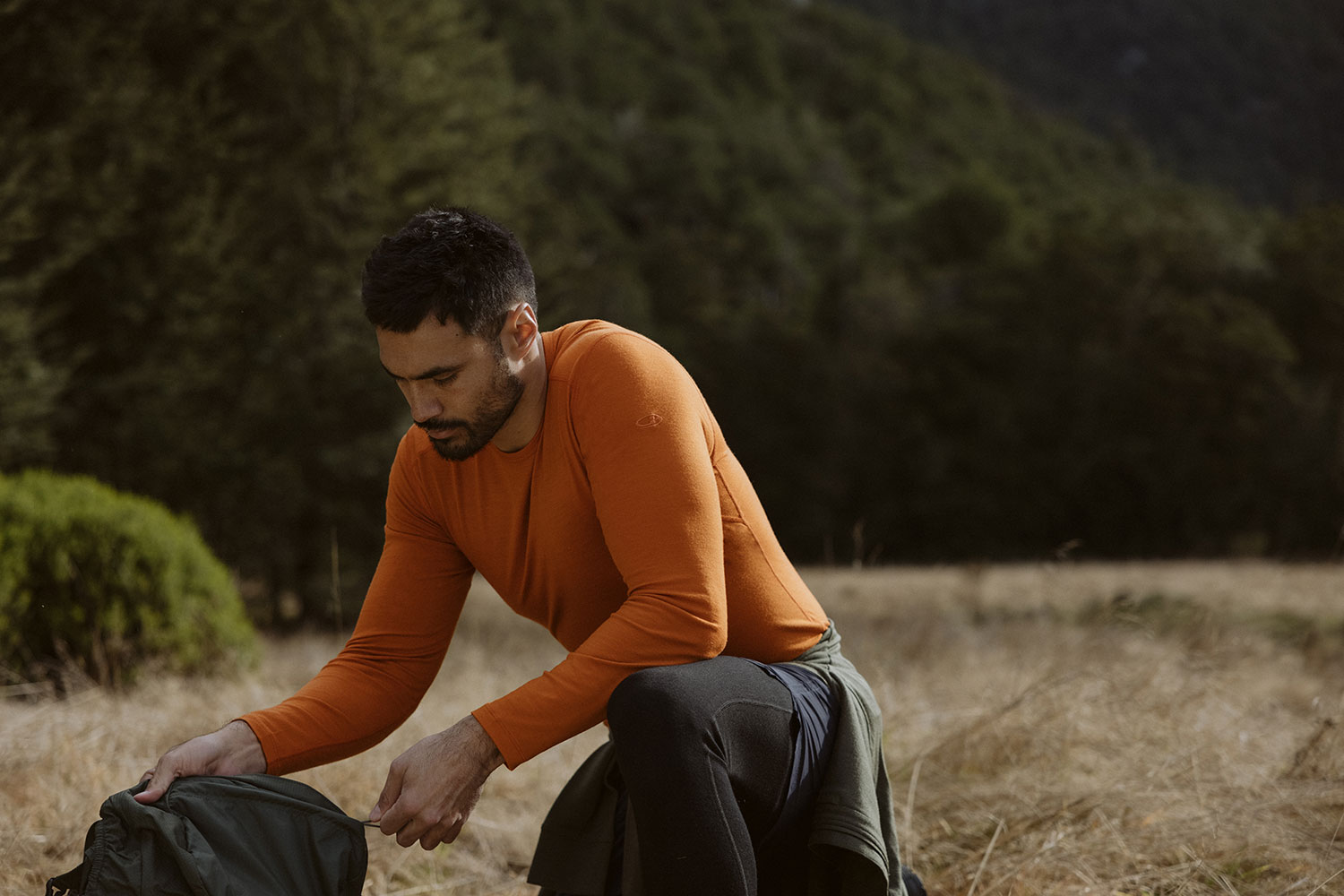 More for you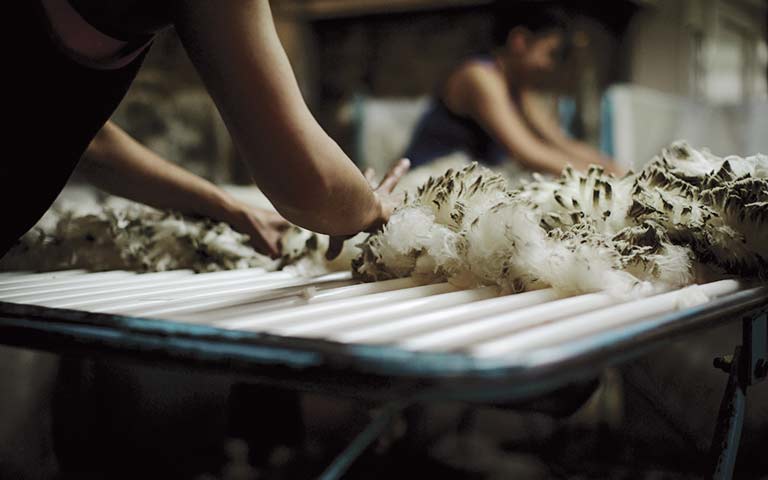 Why is merino wool good to wear? | icebreaker
19th August 2020 | Marie Knowles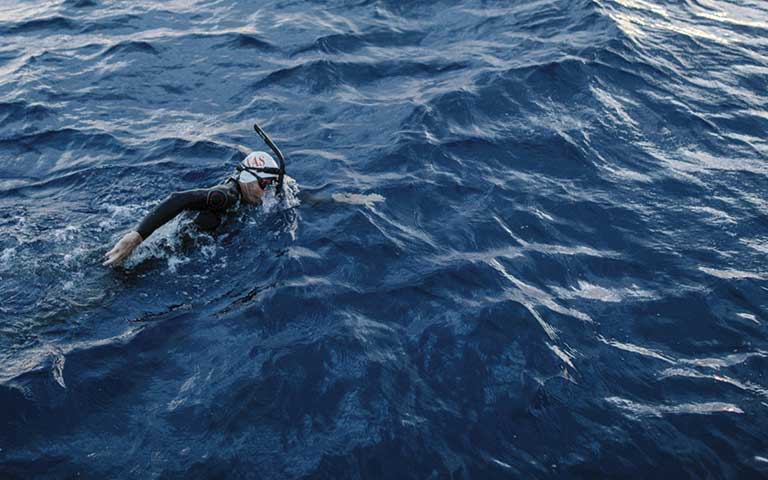 Ben Lecomte: Taking isolation one day at a time
7th May 2020 | icebreaker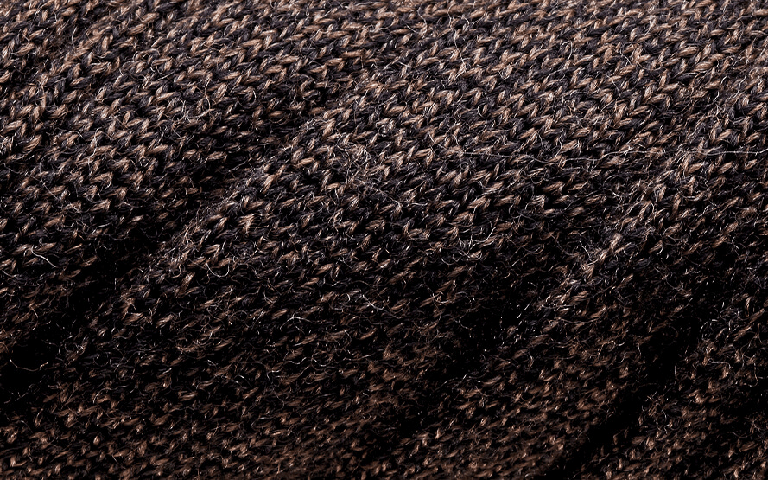 Washing Merino Wool Clothes | Does Merino Shrink? | icebreaker
28th September 2020 | Marie Knowles