How to pack light & smart on hiking trips
May 4th, 2022 | icebreaker
There's nothing like exploring the wilderness by foot - fresh air, scenic views, and a break from the hustle of daily life allows for some time to recharge. From the glorious deep desert floors of Grand Canyon National Park to the breath-taking blue lakes of Banff National Park, we're spoiled for choice in North America.
Whether you're car camping, staying in a hut, or setting up a tent, your pack and everything in it is going to play a huge role in your physical comfort while on the trail. Importantly, that means keeping the weight to a minimum.
Try these tried-and-trusted tips for minimising your pack weight on hikes!
Invest in a hiking sleeping bag
Most people have the odd standard sleeping bag or two lying around at home, but if you want to make your hike considerably more comfortable, invest in a hiking sleeping bag.
These specialized sleeping bags are considerably smaller in size (usually about half the size of a normal sleeping bag), and much lighter in weight as they are usually made with down or other light materials. This will free up a lot of space in your bag for other gear, and keep the weight as low as possible.
For summer trips, you'll only need a bag that's rated down to -1°, or you can opt for a three-season bag (rated down to -22°) if you think you might use it at other times of year.
Evict all cotton from your activewear
Cotton is a heavy fabric on its own, but it's especially heavy when it gets wet as it absorbs moisture and holds onto it. Even if you're hiking in summer, you still may encounter rainstorms, river crossings, or simply the urge to jump in a lake to cool off.
Almost anything is better than cotton in this case. Synthetics are lighter, and merino wool offers the benefits of being odour resistant, light weight and drying quickly if it gets wet.
icebreaker merino wool clothing such as tops, base layers, and the beloved merino sock are all key items to stock up on for your hikes.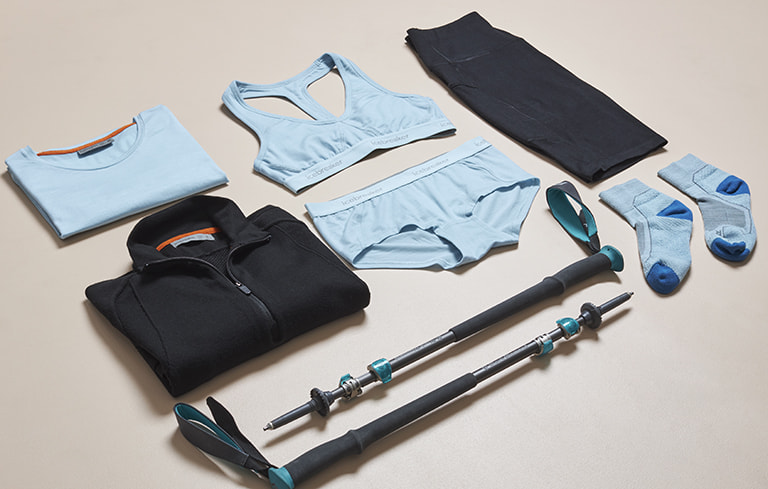 Plan your meals and use dehydrated food
Your food and drinks are going to represent a large portion of the weight in your bag whether it's a day hike or a multi-day trek.
Either way, plan your meals carefully so you know exactly how much to bring (as well as a little extra just in case).
Also, head to your nearest outdoor store and stock up on dehydrated meals. From beef curries and chicken stir fries to apple pie desserts, these packs are the hiker's best friend, and offer tasty, filling meals without adding much weight to your bag. All you'll need is a camping stove and some water to turn each light-weight bag into a hearty feast.
And as for snacks, aim to eat your heaviest treats first, and avoid packing things that leave heavy waste (such as bananas and their peels) that you'll have to carry for the rest of the trail.
Pack outdoor clothing you can wear more than once
On a hike, no one is going to mind if you wear the same leggings for a few days in a row - especially if they're odour-resistant merino.
That's great news for your pack weight, as wearing the same items more than once will help to minimise what you carry.
While hiking socks and underwear should be fresh each day, you can get away with wearing the same leggings, pants, t-shirts, and jackets for several days in a row.
You'll also need a set of 'camp gear' that you change into when you arrive at your site and peel off your hiking gear. If you're clever, this camp gear can double as your sleepwear and triple as hiking gear for your last day.
Stock up on travel-sized toiletries
A tube of normal toothpaste doesn't feel like much when you brush your teeth at home, but that, plus your regular-sized deodorant, sunscreen, insect repellent, and other toiletries can really add up.
Head to your nearest pharmacy and stock up on the travel-sized miniatures for everything you'll need on your hike. This can truly cut down a lot of weight, especially as many of these items are liquids or gels.
Limit yourself to one 'luxury'
Everyone has that one thing they want with them on a hike no matter what.
For some, that might be a good book to read in the evenings. For others, it might be a block of chocolate to nibble on or a proper camera.
While everyone is entitled to their own luxuries, you will ultimately be the one carrying all your weight, so choose wisely!
Browse our 100% merino wool clothing online to stock up on lightweight layers for your next hike.



More for you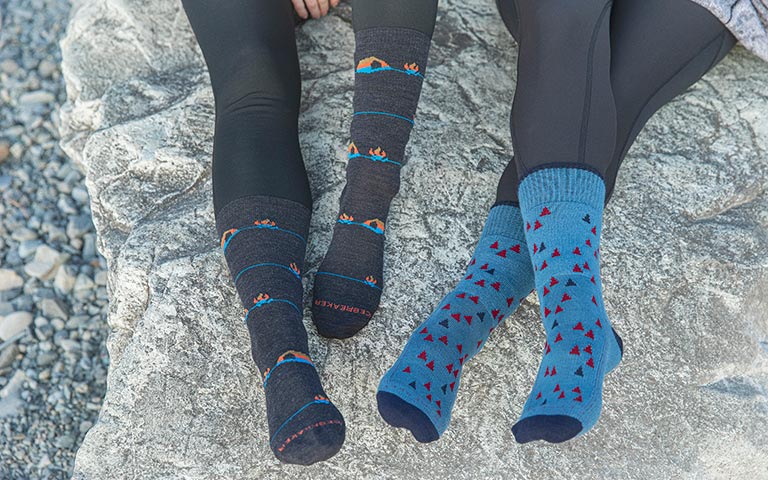 Merino socks for hiking | icebreaker
26 August 2020 | Marie Knowles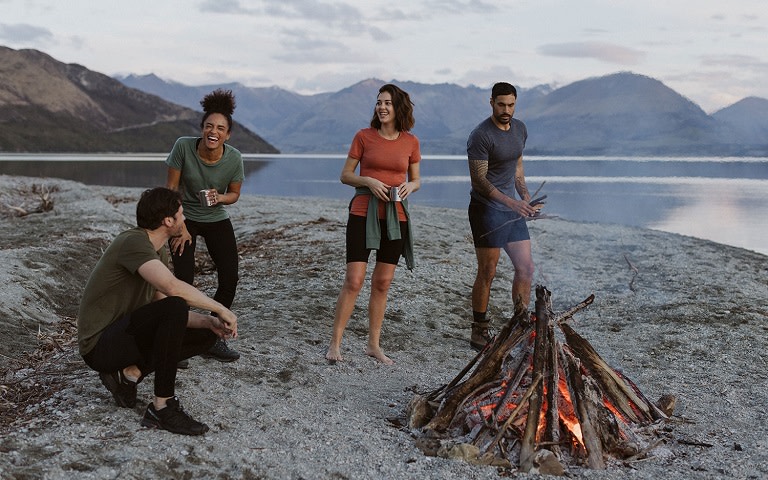 The Ultimate Camping Essentials Checklist | icebreaker
1 September 2021 | icebreaker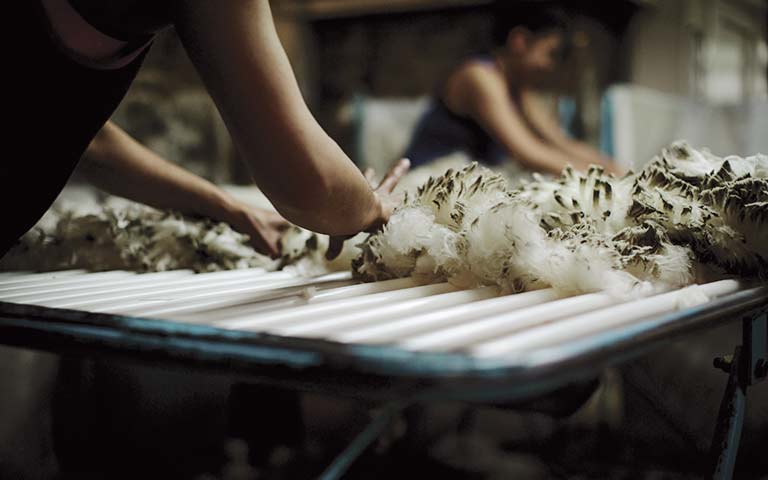 Why is merino wool good to wear? | icebreaker
19 August 2020 | Marie Knowles