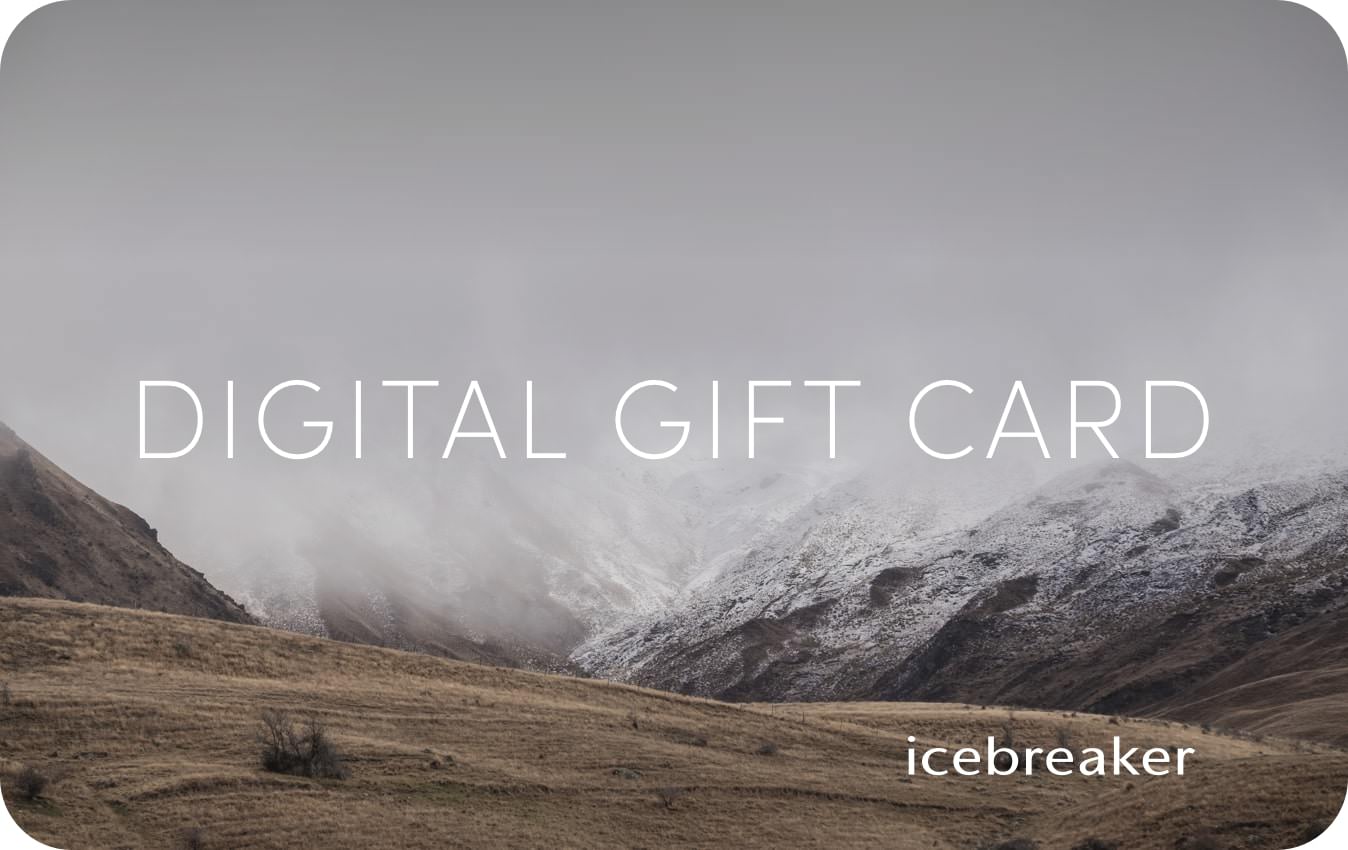 Digital Gift Card Details
Digital Gift Cards are available for any amount between NZD $20 and NZD $2000.
Digital Gift Cards have no expiration date.
Digital Gift Cards must be redeemed only in New Zealand currency and are redeemable only on icebreaker.com/en-nz or at any icebreaker Touch Lab or outlet store based in New Zealand. If purchasing for someone in another country please purchase in recipient's local currency here.
Digital Gift Cards will be delivered to the Recipient's email within 24 hours.
For security purposes, Digital Gift Card recipients receive two emails. The first email will contain the Digital Gift Card number, gift messaging, and redemption information. The second email will contain the PIN number. Both the card number and PIN are required for redemption online.
For full Terms & Conditions, click here
Terms & Conditions
If an order exceeds the amount of the Digital Gift Card(s), the balance must be paid with another form of payment.
If the amount of your Digital Gift Card(s) is more than the total order amount, the balance will be stored for your next purchase.
Digital Gift Cards have no expiration date.
Digital Gift Card(s) are non-transferable, non-refundable and not redeemable for any cash amount.
icebreaker does not accept responsibility for used Digital Gift Cards without your permission. Please print a copy for your records.
Digital Gift Cards cannot be used to purchase other Digital Gift Cards.
Coupons cannot be used towards the purchase of Digital Gift Cards.
Sales tax is not charged on purchases of Digital Gift cards. Sales tax may be applied when a gift card is redeemed, if applicable.
icebreaker may refuse, suspend, or cancel Digital Gift Cards in cases where there is suspect of fraud, alteration, or violations of law or these Terms & Conditions.
Digital Gift Cards are redeemable on icebreaker.com/en-nz and at all NZ icebreaker Touch Lab and outlet stores.
Digital Gift Cards purchases will not include the shipment of a physical card.
Digital Gift Cards are only redeemable in the currency they were ordered (i.e. AUD gift cards cannot be redeemed within NZ).