Natural Cut – introducing the collection that does more with less
30 June 2022
Waste in the apparel industry is of increasing concern, and for good reason. While overproduction is a major contributor, wastage is also commonplace during the garment manufacturing process. Inspired by Dr Michelle Dickinson, we explored new ways to do more with less during this process. Dr Dickinson specialises in nanotechnology which, simply put, is an in-depth study of the 'small things'. In our industry, the 'small things' count. Every piece, every process, and every decision has an impact. Together we looked to nature to find out how we could solve this problem and came up with this concept of doing more with less.

The Natural Cut collection is a celebration of the low waste innovation that naturally occurs in nature and explores new ways to have less impact on the planet. We caught up with Rosalind Borwick and Lavinia Agostino from the icebreaker design team to find out how they brought this collection to life.
Why was it important to create a collection that tackles the issue of fabric waste?
Rosalind: As a product design team we have a constant awareness of fabric waste at different stages of the garment manufacturing process and how our decision making has a direct impact. The choice of fabric has the first impact. For example, knitwear is naturally low waste because pieces are knitted into the required shapes using only the yarn that is needed. Whereas jersey and woven fabrics are cut from a roll of fabric, creating varying levels of wastage when the pattern pieces are cut. During the design process, decisions regarding placement of seamlines and the types of construction methods directly impact the shape of pattern pieces and how they fit together, which also impacts fabric wastage in varying degrees. Finally, during the fitting process, pattern shapes are tweaked to improve the fit of the garment – anyone who has ever made a garment will be familiar with the small pile of 'off-cuts' you find yourself with at the end of the process. Fabric wastage is one of the more tangible and controllable elements of this complex and extensive topic of 'wastage' that, as a designer, is exciting to try to solve.
Tell us about your role in this project.
Rosalind: As Product Designer, I was involved in the ideation and development of the project, helping to identify the goal, the problem we are trying to solve, and why. From there, it was a close partnership with our creative technical designer, Lavinia, to create garments with as little fabric waste as possible.
Lavinia: As a patternmaker and technical designer, I translated Rosalind's vision into something wearable. More specifically, I had the pleasure of creating the patterns for the capsule collection.
What role did Dr Michelle Dickinson have in the creation of this collection?
Rosalind: Michelle was an integral part of the ideation phase of the project. Michelle's unique engineering and scientific expertise enabled us to approach the project from a different perspective. Through sharing her insights from past projects and research, she showed us how we can take inspiration from nature's ability to problem solve to help us tackle the challenge of fabric wastage in the garment making process. The synergy between engineering, science, nature and design was where the project really came to life and found its purpose.
How did you find a balance between delivering a product that reached performance and sustainability goals while at the same time considering style, fit and overall aesthetic?
Rosalind: Our sustainability goals were key drivers of this project; these were our non-negotiables. Aside from that, we felt it was important that these products were wearable and desirable to push the conversation forward and bring this design approach into a space that feels possible for us as a brand and hopefully inspire other brands and designers to consider fabric waste. This part of the project was one of the most exciting elements for me, to create a low-waste collection in a way that feels effortless and authentic – this tension was really interesting to explore.

What was the role of merino in this process?
Rosalind: As an icebreaker, I'm passionate about merino. Once you begin working with this fibre and get to understand its natural brilliance, its unique life cycle, and its potential, the more it gets under your skin. You find you become a natural advocate for it, telling the world and anyone who'll listen about the natural properties and benefits it has for you as the wearer, and also the planet. So merino was the hero fibre of this project, as it is with the majority of our products. Its natural properties of temperature regulation and odour resistance are key for the capsule because we wanted to create modular, versatile and seasonless pieces designed to be layered together.
Did you encounter any challenges?
Rosalind: Our main challenge was creating functional garments that are appealing to wear whilst significantly reducing fabric waste. It was an intuitive and conscious decision to use a woven fabric for the garment, which admittedly made the challenge greater. This particular woven fabric can't be simply stretched to the shape of the body. Instead, the fit and shape of the garment become intrinsically linked to the pattern pieces' shapes. Our challenge was making those pieces fit together when they're cut out of the fabric, like a jigsaw. This was ultimately how we were going to create a low-waste collection, by using every inch of the fabric. It was an exciting challenge to explore, one that can only be solved with engineered pattern cutting. Just as we learn from nature – there are no shortcuts to creating something worthwhile, something made to last, something to be treasured.
Lavinia: From the moment we started working on this project I had to put aside years of conventional patternmaking experience. Usually, a good fit is achieved by a combination of curved shapes and cuts, but this can create a lot of waste. The only way to use 100% of the fabric was to stick to geometrical shapes; shapes that could be easily positioned together like a jigsaw. And this is where I started. By following our body measurements, I combined these shapes in different ways and, after a lot of trial and error, I managed to create a piece of natural clothing. To me it felt like going back in time, playing with fabric as a kid. You don't think about creating cuts and curves to follow the body, you just use the fabric as it is, and it works as long as it looks like a garment.
Another challenge was accounting for the finishing of the styles. We had to think about a finishing that could be integrated inside the pattern, and look good. The result was a double rolled hem: quick and clean.
It was an awesome challenge, and I loved every minute of it!
Who is the Natural Cut collection designed for?
Rosalind: In short, everyone! This is a low-waste, natural lifestyle collection with versatile pieces designed to be worn during day-to-day life.
More for you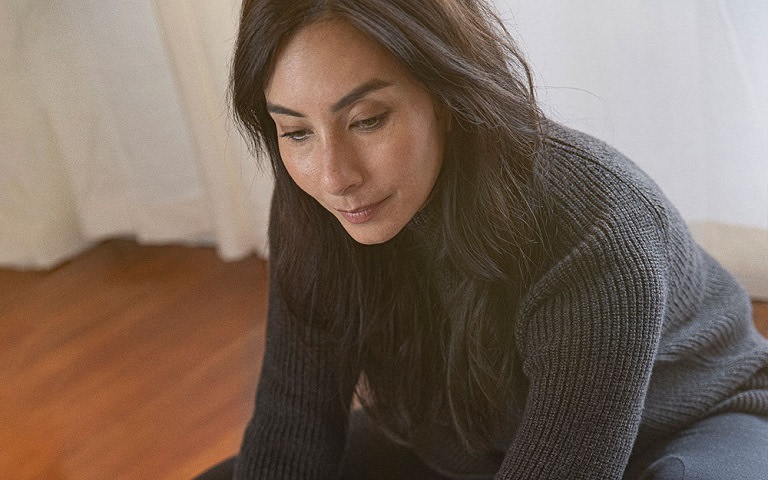 Meet scientist and engineer Nanogirl | icebreaker
1 March 2018 | Helene Ravlich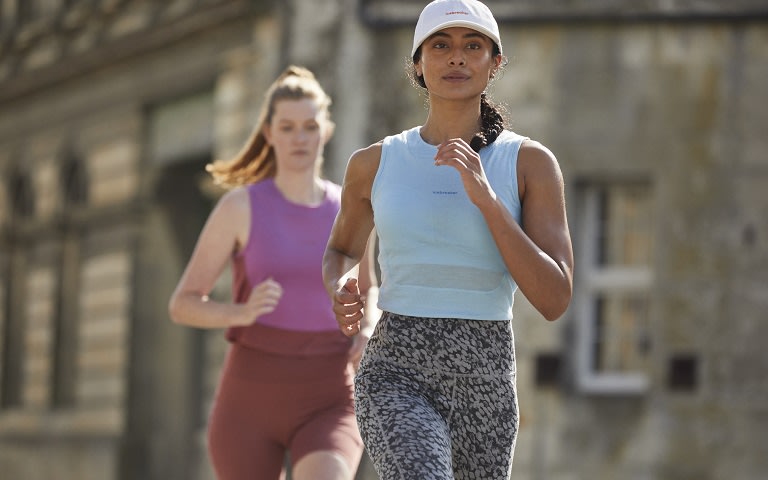 How to improve your fitness and the environment | icebreaker
15 February 2022 | icebreaker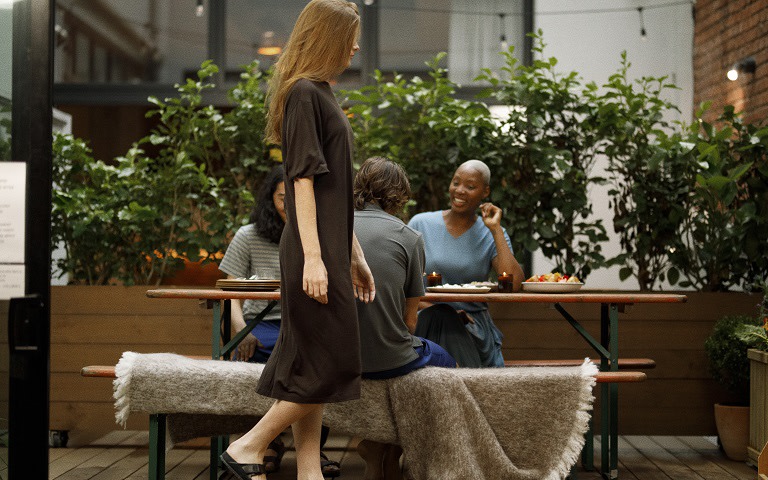 What makes Cool‑Lite™ merino so sustainable | icebreaker
April 27th 2017 | Helene Ravlich