Why merino wool clothing is perfect for skiing and snowboarding
November 26, 2021 | icebreaker
icebreaker is home to some of the best merino base layers for snow sports in the world. Shop online now to see for yourself why merino is perfect for skiing and snowboarding.
There's no feeling in the world quite like carving your way down glittering, untouched powder. The fresh air in your lungs, the bluebird sky wide above you, and the promise of a warm meal and a cold drink at the end of the day is an indescribable feeling, and one that keeps ski bunnies coming back season after season.
But the one thing every skier and snowboarder needs is decent gear. Not just helmets, great bindings, and freshly waxed skis and boards, but decent snow clothes - ski clothes must be fit for purpose, or the wearer will be in for an incredibly uncomfortable day.
A snow jacket and pants are essential, but won't be enough unless you're doing slush runs on warm spring skiing days - those underlayers are just as important, and there's nothing better than merino wool when it comes to layering up for snow sports.
Here's why merino clothing is as perfect as an untouched powder run for skiing and snowboarding!
It doesn't just keep you warm - it regulates temperature
The secret to great ski clothes is not in keeping you warm. It's in keeping your temperature regulated.
Those cold rides up the lifts and moments waiting in line definitely require something to keep you from freezing, but those leg-burning powder runs, endless tracks, and boot packs call for something to help keep you from overheating and sweating right through to your outer layers.
Merino wool works to keep you warm during cold moments and cooler during moments of high activity. This is all thanks to its natural properties that allow it to breathe, which allows the heat to escape rather than trapping it in.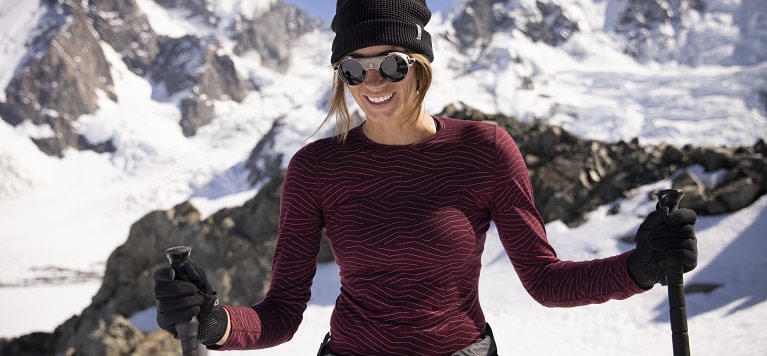 It wicks away sweat
If you're not sweating on the mountain, are you really skiing or snowboarding?
Despite appearances, snow sports can be just as hot and sweaty as some summer sports. Every run works up a sweat, and cruelly, every lift ride back up typically cools that sweat down into uncomfortable wet patches - unless you're kitted out in merino.
Merino wool wicks away sweat, pulling it into its fibres and releasing the moisture for evaporation. It is capable of absorbing up to 30% of its weight in moisture, which translates to a lot of carving, pizza-slicing, and even simply falling down and getting up again.
Paired with the timely use of the vents in your snowboard jacket and ski pants to allow for ventilation, icebreaker merino will keep you drier and more comfortable throughout the day.
It devours odours like you devour gladed tree runs
It's all very well getting sweaty and stinky under a ski jacket, but the second you take it off at après, it's a whole other story.
Fortunately, merino has less time for odours than you have for your mates on a powder day. When it wicks away moisture, it also takes away bacteria's warm, wet environment so it can't grow. The result is not having to worry about feeling smelly at the end of the day like you might with synthetic materials.
As an added perk, you can also wear the same merino top for several days without washing it. Always a bonus when you're on vacation and don't have the time or interest in laundry runs between your ski runs.

It lasts longer than your pocket snacks
Many skiers and snowboarders throw a quick snack in their pocket for a little sustenance during the day. Those granola bars and chocolates never last long, but your merino will.
The unique construction of icebreaker merino means that it is incredibly resilient. It can twist and bend and pull countless times without breaking apart or wearing down, meaning you won't have to replace your merino ski and snowboard socks or thermals every season.
icebreaker is home to some of the best merino base layers for snow sports in the world. Shop online now to see for yourself why merino is perfect for skiing and snowboarding.



More for you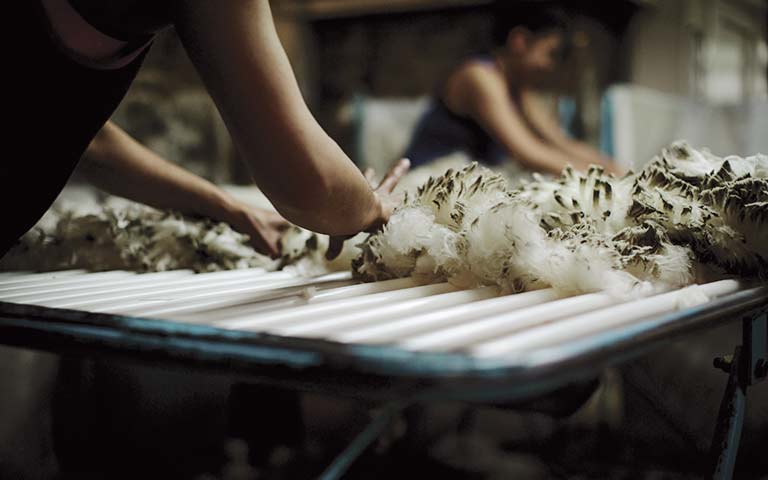 Why is merino wool good to wear? | icebreaker
19 August 2020 | Marie Knowles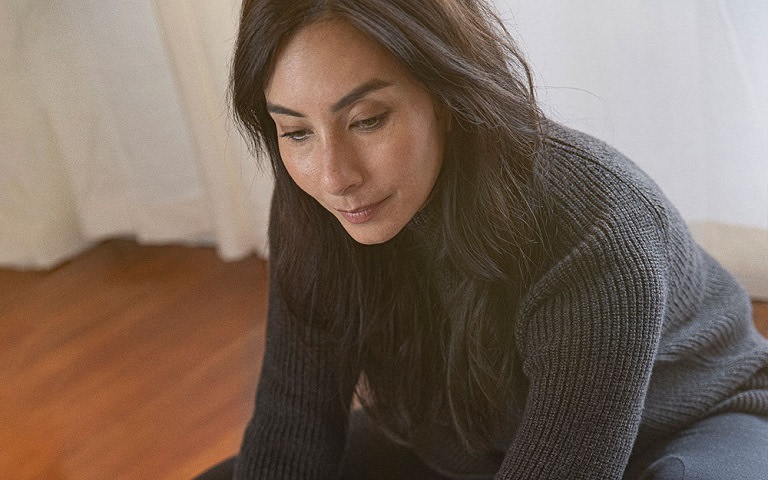 Meet scientist and engineer Nanogirl | icebreaker
1 March 2018 | Helene Ravlich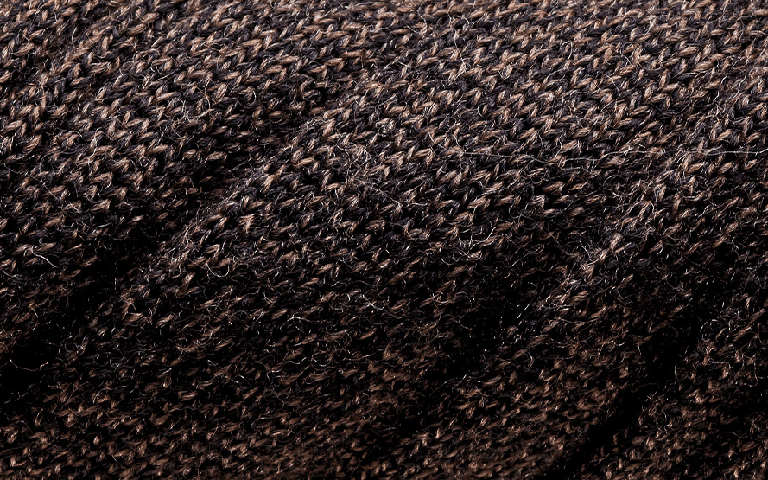 Washing Merino Wool Clothes | Does Merino Shrink? | icebreaker
28 September 2020 | Marie Knowles