Summer Hiking Essentials
January, 24th 2023 | icebreaker
Looking to get out of the city? Want to explore the wonders of the outdoors? Heading out for a summer day hike is a great way to reconnect with nature, get fit and stay social with family and friends.
Whether you're heading out in a group or even planning a solo journey, the possible destinations are almost endless. From national and state parks to camping grounds and trails off the beaten track, no matter where you live, you'll likely find a host of great options right on your doorstep.
Whether you're an avid hiker or someone who just enjoys an occasional hike, you'll know a great hiking experience comes from wearing the right hiking clothes and packing the right gear. There's often no knowing what nature's got in store or how the weather will change. So, the best thing to do is to come prepared, especially when it comes to clothing.
Simply wearing good clothing can improve your mobility, comfort and enjoyment. Here's our guide to summer hiking essentials that will make your next trip a success.
Preparing for your hike
Want to make sure you have all the right hiking gear in your day pack? Everything from the weather to the distance you plan to hike will have an impact on your trekking prep. In general, the longer or remote the hike is and the more unpredictable the weather, the more clothing, hiking gear, food and water you're going to need to bring with you.
So if you're getting ready to plan a great day hike or even a multi-day adventure, check out our packing list below before you head out.
Get the right clothing
All pro hikers know to check the weather and to dress appropriately for the trekking conditions. To be prepared for changing weather, always pack extra clothes. You'll want to consider factors such as wind, rain and sun (UV index) when deciding on your summer hiking outfit. This will include considerations such as quick-drying and sweat-wicking fabrics, clothing mid-layers and water-resistant outer layers. You'll also want to think about whether to choose short-sleeve or long-sleeve options and sun-protective clothing when building out your packing list.
Hiking shoes and boots
When it comes to footwear, determine what to wear based on the terrain you'll face. On gently sloping hikes on smoother trails, trail runners or regular hiking shoes are usually sufficient. For trekking over on rockier and more rugged trails, you may want to opt for summer hiking boots, which will provide greater support for your feet and ankles.
While footwear is key, the kind of socks you wear underneath can have a big impact on your comfort too. Our Multisport Light Mini Socks are durable and odour-resistant, ensuring maximum comfort and premium fit. Or check out our Run+ Ultralight Micro Socks for a super-lightweight option.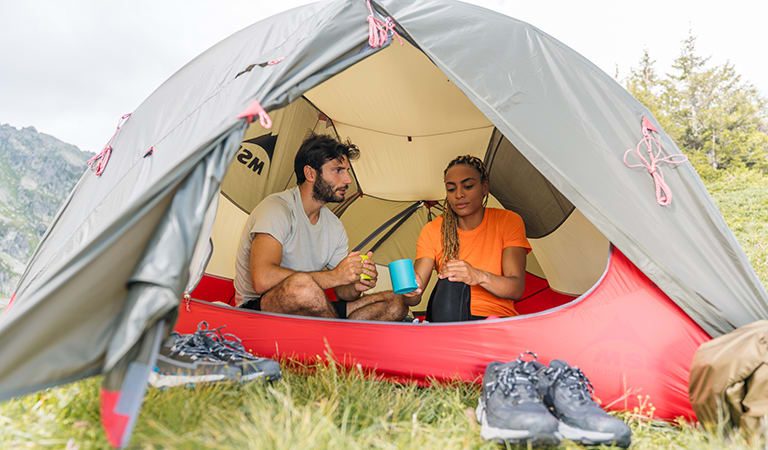 T-shirts and jackets
If it's sunny skies, a t-shirt is a perfect choice for a summer hike. (Just don't forget the sun protection!) At Icebreaker, we offer a wide range of short sleeve t-shirts perfect for keeping cool during a summer hike. Long-sleeve options can also be a great choice, particularly if you'd like extra protection against the sun's rays or if the weather is likely to be cooler. If there'll be cooler temperatures, make sure to pack a jacket or vest.
Hiking pants or joggers
Choosing the right pair of hiking pants ultimately comes down to what works best for you. You can hike in shorts, leggings, joggers or hiking overalls depending on what type of hike you're planning and the terrain you'll face.
Whatever you decide, some key factors to bear in mind include:
● Wear pants that offer flexibility and mobility.
● Hiking pants that can help regulate your temperature are ideal. Choose a pair that's appropriate for the weather you'll face and which can transition effectively from cooler to warmer temperatures.
Caps, hats and sunglasses
To keep off the sun's rays, make sure to pack a wide-brim hat or cap and sunglasses. Sun protection is key while out hiking - you may not notice a burn until it's too late - and no set of hiker's gear would be complete without it.
Base layers
Particularly if you're off on a multi-day hike, base layers are key. From chilly early mornings to sudden turns of bad weather, having the right options for layering will make sure you're always comfortable. Need some ideas? Check out our range of base layer options.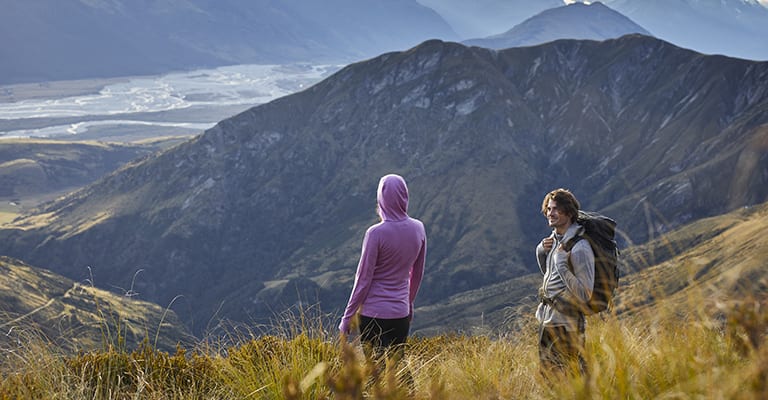 Food and drink
Hiking can be hungry work. Pro hikers know it's important to include healthy snacks on your packing list, along with your hiking gear, to keep you going. Think of things like energy bars, sandwiches, fruit or nuts - anything that you can eat easily anywhere.
For water, about two litres per person is a good starting point, but adjust according to the length or intensity of the hike and pack extra if temperatures are set to be particularly high. You can choose to pack water bottles or take a hydration pack. While water bottles are always a good option, hydration packs carry more liquid.
Wayfinding and safety
To keep safe and heading in the right direction out on the trails, make sure you've got these additional essentials.
● Navigation tools such as a map and compass - Essential for areas with low mobile phone reception.
● First aid kit - Your first aid kit should include everything you'll need to deal with cuts and scrapes as well as insect bites.
● Knife or multi-tool - Always handy.
● Insect spray
● Binoculars
● Headlamp – Even if you're only planning on a single-day hike, packing a headlamp is a great idea. You may be delayed on the trail and find yourself in lowering light.
● Rubbish bag – Your trail will likely not have easy access to dustbins or recycling bins. Pack a rubbish bag to keep your trail clean.
● Field guide
● Camera gear – Try to keep it small and easy to carry.
● Tarp – This can be used to set up an emergency shelter.

Final tips
Head out early in the day - To avoid doing too much physical activity at the hottest point of the day, start off early in the morning and get a head start in cooler temperatures.
Get enough rest - Regular rest breaks are key for summer hikes. To avoid overheating and exhaustion, it is important that you give your body time to recover following tougher portions of the hike, carrying a heavy daypack and long hours of sun exposure. You can top up your sunscreen at these points, have a drink, have a quick bite or just enjoy the view. It's worthwhile doing this whenever you find a shady spot as they might not come by all that often.
Make sure you can contact friends and family - Hikes can sometimes take you pretty far off the beaten path. You'll want to make sure you always carry a phone or other means of staying in touch.
Think about carrying a basic repair kit - you might need it in an expected location.
And finally - don't forget to have fun and enjoy the experience. There are few things better than enjoying a great summer hike outdoors with family, friends or other nature lovers.
There you have it, our guide to enjoying a great summer day hike - with all the kit you'll need to make your trekking adventure fun, safe and enjoyable.
More for you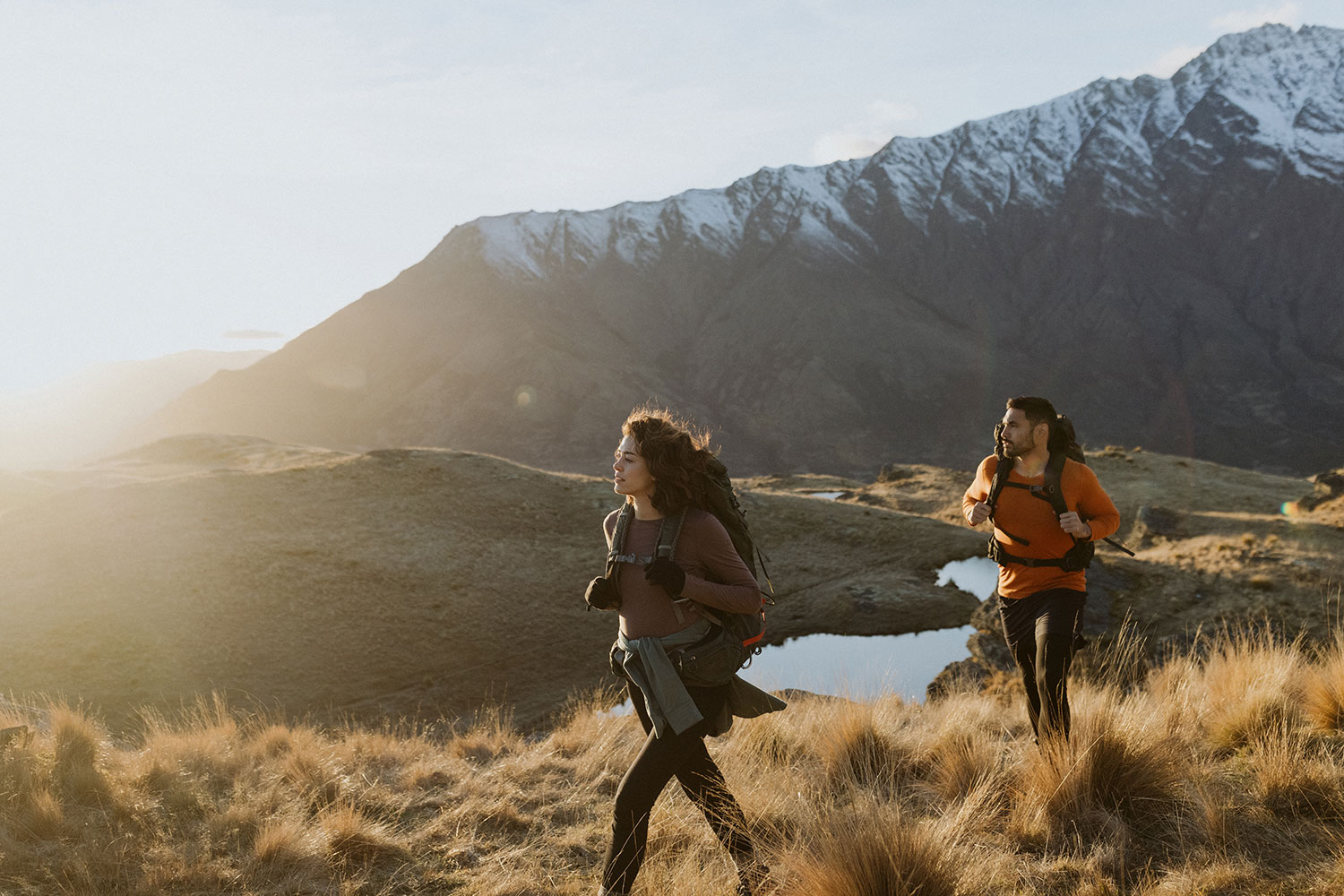 Why merino is perfect for summer hiking | icebreaker
October 2021 | null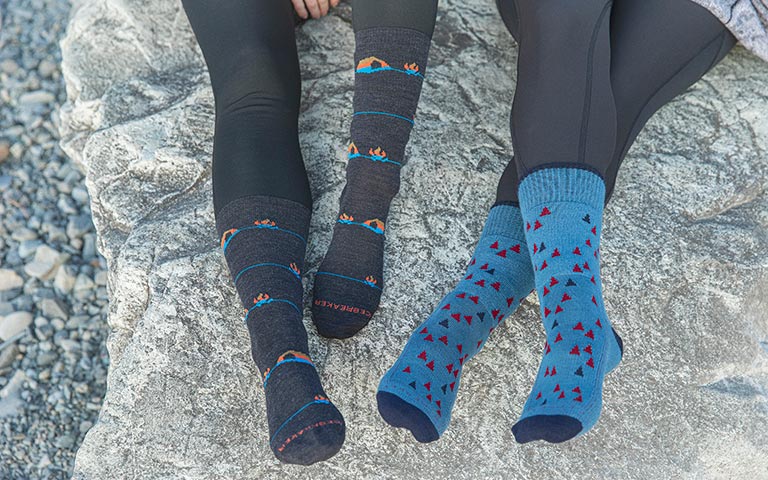 Merino socks for hiking | icebreaker
26th August 2020 | Marie Knowles
The Ultimate Camping Essentials Checklist | icebreaker
September 2021 | null