icebreaker presents

WITNESS THE FIRST MAN TO SWIM 300 NAUTICAL MILES THROUGH THE HIGHEST CONCENTRATION OF OCEAN PLASTIC ON EARTH.
Humans are responsible for 300 million tonnes of plastic each year, over 8 million tonnes of it enters our oceans.
300
nautical miles to swim
600
microfiber ocean samples
80000
tonnes of plastic
in the vortex
Follow the daily blog
Follow live tracker
The plastic vortex
1.6M sq/km
80,000 tonnes of plastic
THE SUPPORT
CREW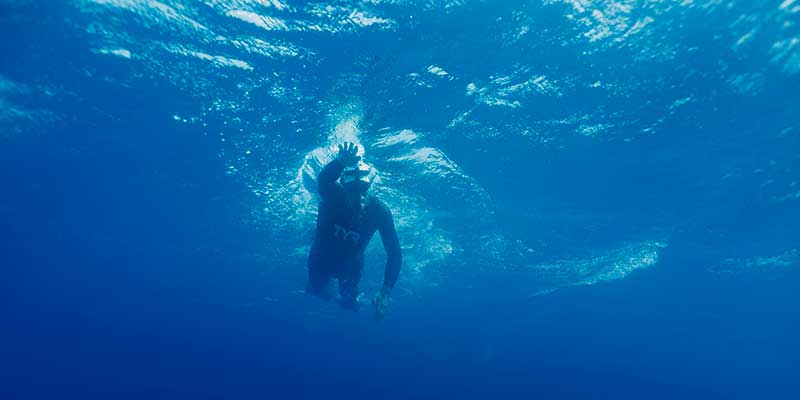 BEN: SWIMMING
FLOATING DEBRIS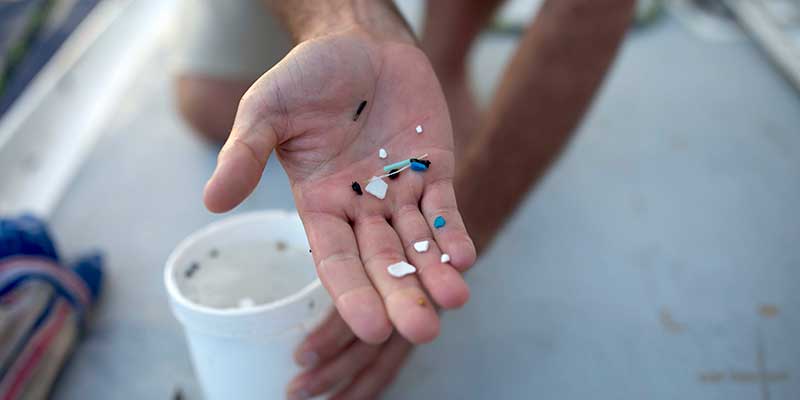 MICROPLASTICS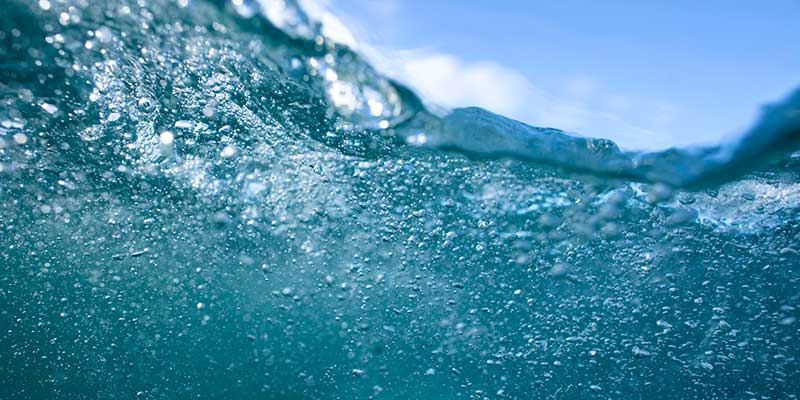 Microfibers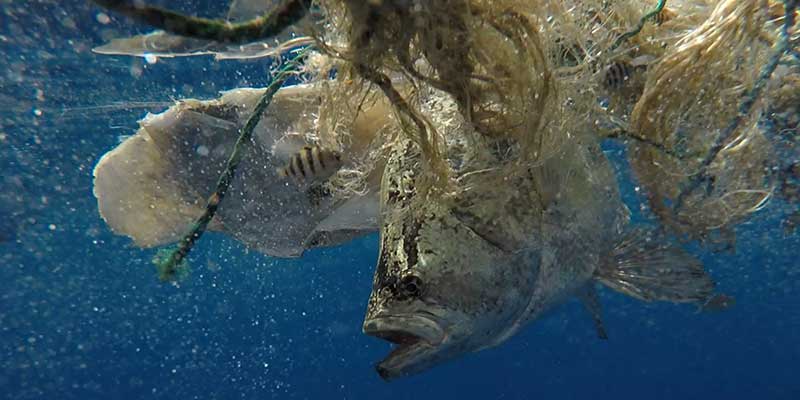 LIFE ON PLASTIC
THE SUPPORT CREW
The crew will need a self-sufficient home for the three months they are on the water. The Discoverer is where the six crew members will eat, sleep and work, collecting and storing scientific samples. The 67-foot steel-hulled yacht is fully equipped for a long, unsupported journey.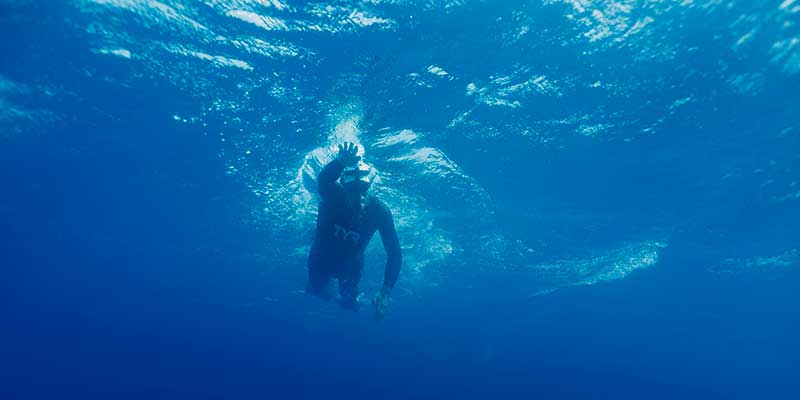 BEN: SWIMMING
Ocean advocate Ben Lecomte will swim a total of 300 nautical miles for up to eight hours a day, through the most concentrated area of plastic pollution in the ocean, known as the Great Pacific Garbage Patch. The scientific data he collects will help debunk the myths around plastic waste in the ocean.
FLOATING DEBRIS
Fishing nets, buckets, bottles, shoes, single-use plastics... ocean currents bring debris from all over the world and trap it in a circular vortex in the North Pacific. Ben and his crew are collecting samples and tagging items to learn more about where they come from and where they go.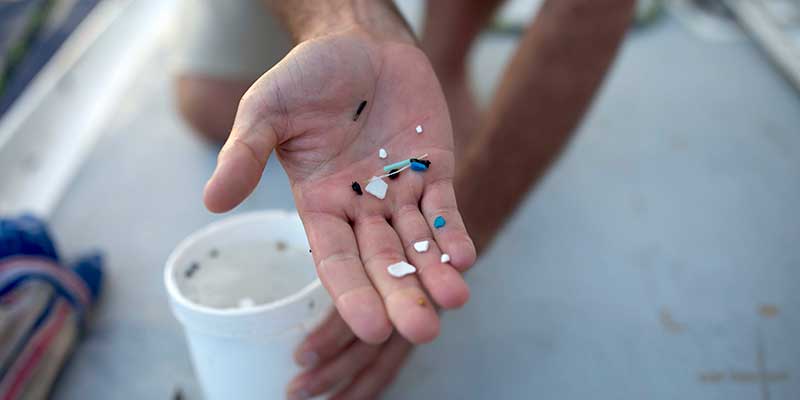 MICROPLASTICS
When plastic rubbish ends up in the ocean, it gets broken down into smaller and smaller pieces. This collects into a smog of small, toxic particles, mostly invisible to the naked eye. Ben and his crew are using a net to filter sea water and catch these microplastics for analysis. So far, every sample has contained plastic.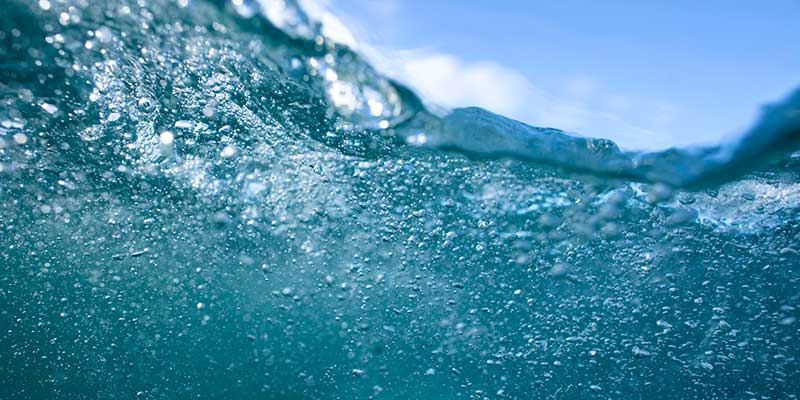 Microfibers
Washing synthetic clothing releases plastic microfibers into the oceans - up to 700,000 in one full load of washing. Today, microfibers make up 85% of human-made debris on shorelines around the globe. By filtering samples of sea water, Ben and his crew are collecting these microscopic particles to learn more about the extent of this invisible threat.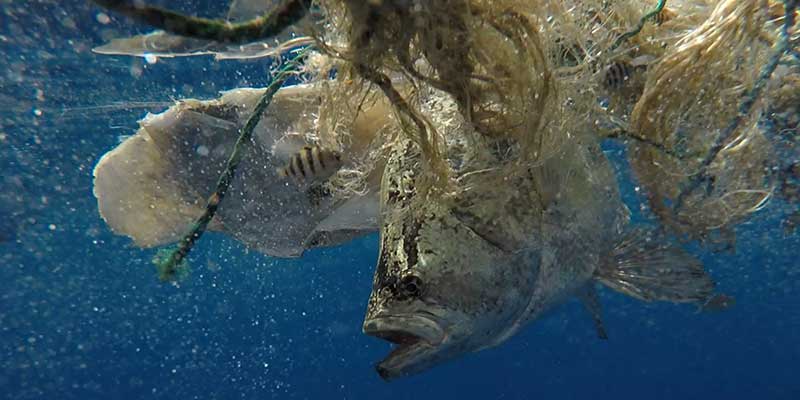 LIFE ON PLASTIC
Marine life is the first victim of plastic pollution. Fish eat the microplastics, birds swallow floating debris, mammals suffocate from nets and plastic bags. From the ocean ecosystem to our food chain: the effects on our own health are still hard to comprehend as plastic makes its way back to our plates and drinking water. By observing marine life around the debris and taking samples, Ben and his crew are helping research into how life is interacting with plastic pollution.
Myth
What happens in the Pacific Ocean doesn't affect me. I've never even been there. It's out of sight, out of mind.
Reality
The Pacific Ocean is the world's largest ecosystem, covering 30% of the globe. Every threat to its balance compromises our future as a species.
Myth
There's an island of plastic debris floating on the surface of the ocean. You can get off a boat and stand on it.
Reality
Ocean debris floats across a vast area of the Pacific and collects in a vortex, with a smog of microplastics and microfibers spreading under the surface.
Myth
Plastic doesn't break down. Once discarded it stays in the same form and it doesn't go anywhere.
Reality
Plastic doesn't biodegrade, but it does break down into smaller particles that enter the food chain. The process of degradation releases CO2, which is one of the main contributors to climate change.
Myth
Most of the world's plastic pollution is contained in the plastic Vortex.
Reality
Plastic pollution is present across all our oceans and lands, with no exception. Microplastic has been found as deep as 11km underwater in the Mariana Trench, and as high as 1300m above sea level in France's Pyrenees Mountains.
Myth
Given how big this problem is, anything I do won't make a difference.
Reality
Governments and companies need our support. We all have power as consumers, and every single time we buy clothing, food and other products, we have the opportunity to vote for our oceans. By making the necessary adjustments in our everyday lives, we can lead by example and influence our family, friends and colleagues. Our everyday choices are the ripples that will form the waves for global change.
Ben Lecomte
The ocean advocate raising awareness of plastic pollution by swimming across the Pacific Ocean and collecting scientific data.
Deep dive: Microplastics
The hidden issue of when plastic breaks down and enters the ecosystem and our food chain.
Life Onboard
Six team members, one boat and three months of intense activity to collect data in support of ocean plastics research.
WE ALL HAVE THE ABILITY TO REDUCE
THE FUTURE IMPACT ON OUR OCEANS
Sign up to join the move to natural and support The Vortex Swim.
What impact does your clothing have?
Washing synthetic clothing can release plastic microfibers into the oceans – up to 700,000 fibers in one full load of washing. Discover how to be part of the change. Move to natural.
How we're reducing plastic
Natural Fiber Solutions
Leading the industry in replacing synthetics in our collections.
0% acrylic
Fully exiting from using acrylic by SS20.
PLASTIC-ALTERNATIVE PACKAGING
Introducing a water-soluble bag for our products by the end of 2019.