How to choose socks for skiing
February 21, 2023 | icebreaker
If you decide to take up skiing as a hobby, you'll soon find that it requires a lot of equipment. There are the skis, boots, and poles, of course. But there's also a variety of clothes you'll have to purchase, from base layers to a ski jacket and mittens. One thing that people may forget to add to their cart, however, is skiing socks.
It might seem odd to buy socks made explicitly for this snow sport. After all, if you have winter socks at home, can't these just do the trick? The short answer is no. If you want to ensure that your feet stay warm, you need to go the extra mile. Moreover, ski boots require a lot more cushioning and support than regular shoes, and the best skiing socks can provide that.
Regular socks vs. skiing socks
First, let's go over the difference between regular and skiing socks. A lot of everyday socks are plain tube socks. This means they can fit most people, as they don't have a specific place for the heel to sit. That is the opposite of skiing socks.
These exceptionally structured socks are meant to fit your foot almost like a second skin. The areas for the toes, heels, and ankles are reinforced. All of that helps the sock stay up while you ski to ensure your leg doesn't rub against the boot. There is also extra cushioning to help prevent blisters.
Finally, since you'd typically ski in cold temperatures, the skiing socks also offer you the best insulation. The materials they use are thin enough not to be constricting but warm enough to protect your feet. Let's go over all of the features ski socks offer to help you choose the best one.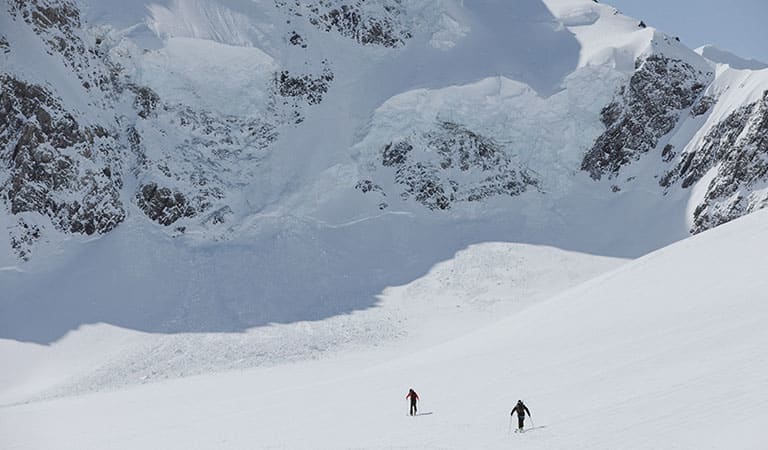 Best skiing socks fabric
The warmest socks for skiing and the most practical ones will be made from high-quality material to ensure peak performance. Picking the right fabric is crucial when deciding on what socks are best to take skiing.
Merino wool
This natural material is a favorite when it comes to any type of skiing gear, from jackets to base layers. It is well-insulated and breathable at the same time. This means it can keep your foot warm while also ensuring it's dry from sweat. Since merino wool is also great for preventing odor, you can wear it for longer. It is an all-around durable material.
Sock cushioning and thickness
As we discussed, the main benefit of specialized skiing socks is their cushioning. It ensures that your feet don't chafe or blister. They can even help an uncomfortable ski boot fit better. There are four levels of thickness you should consider when buying skiing socks:
● Ultra-lightweight: These are the thinnest socks available and have the least amount of cushioning. We recommend those for professional skiers, as they allow for the best performance. Since barely any material separates you from the boots, you can better control them.
● Lightweight: One step above, these still offer high performance with slightly more cushioning. These socks are also good for people who tend to get hot.
● Midweight: These socks have extra padding and are a popular pick for that reason. They still allow for mobility, but many people find them more comfortable and warmer.
● Heavyweight: These thick socks do exist, but we don't recommend them for days when you plan on hitting the slopes. They might keep you warm, but they also keep the moisture inside, eventually making you feel cold and uncomfortable.

When you make your pick, make sure that your socks have cushioning in the shin, ankles, and toe areas. This is where your foot and leg are most likely to rub against the boot. The heels and underfoot are a nice addition to have, but not that necessary.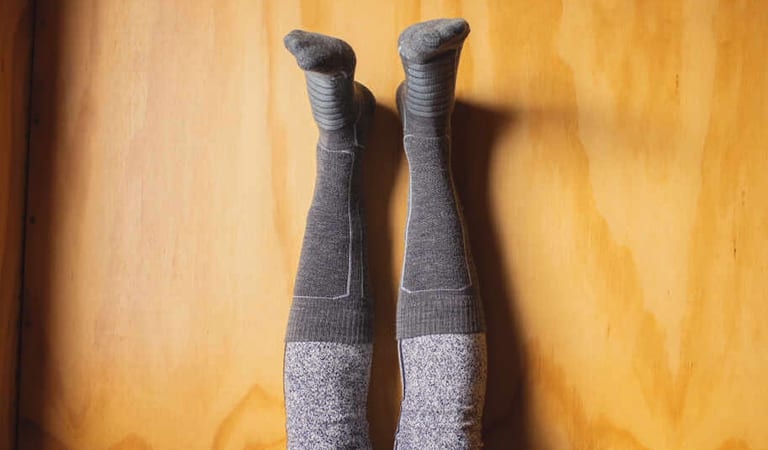 Socks according to gender
There is a slight difference between the skiing socks women use, to the ones men wear. Typically, the skiing socks for men will have a wider fit around the foot and the calf. Those will also be higher than the skiing socks for women to fit the male anatomy better.
Instead of shopping according to gender, consider your leg and foot type. Shorter people or those with narrower feet should opt for the female version to ensure it's more comfortable. Either way, it's best to have socks that fit over the calves since your boots are bound to bump against that area when you ski.
Invest in several pairs of skiing socks
Now that you understand how to pick the best skiing socks for you, it's time to invest in several pairs of merino wool socks. No one wants to be doing laundry in their hotel room during a ski break. And even the best pair of socks will start to smell after a few days on the slopes.



More for you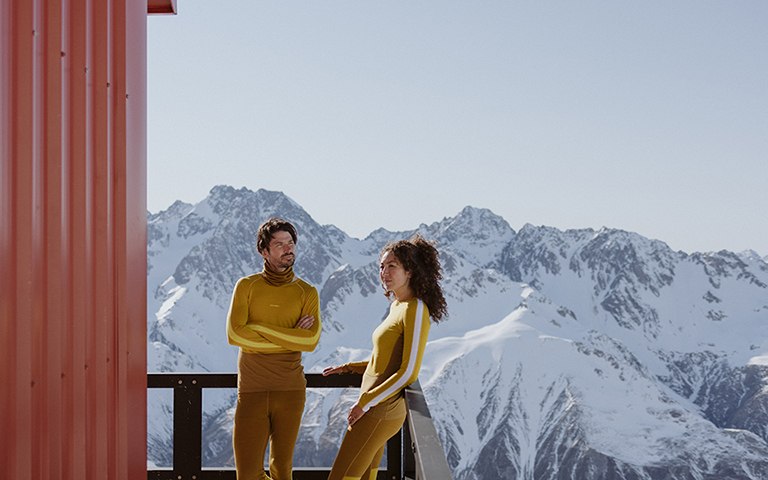 How to use base layers for warmth | icebreaker
15th December, 2022 | icebreaker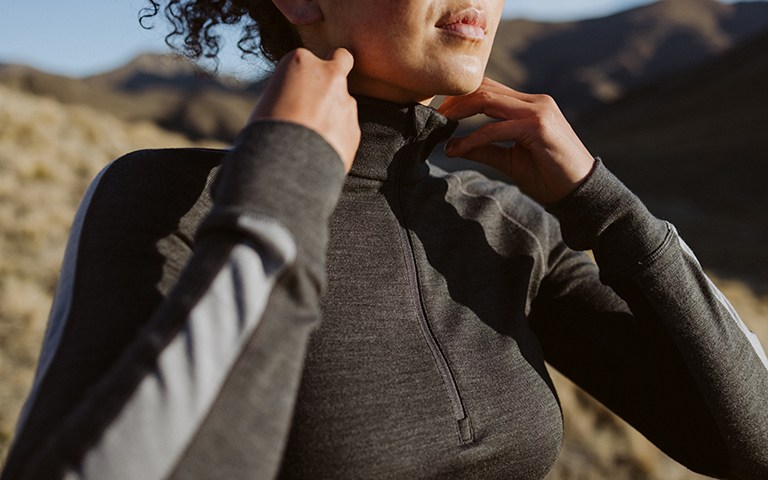 Which fabrics insulate best? | icebreaker
27 October 2022 | icebreaker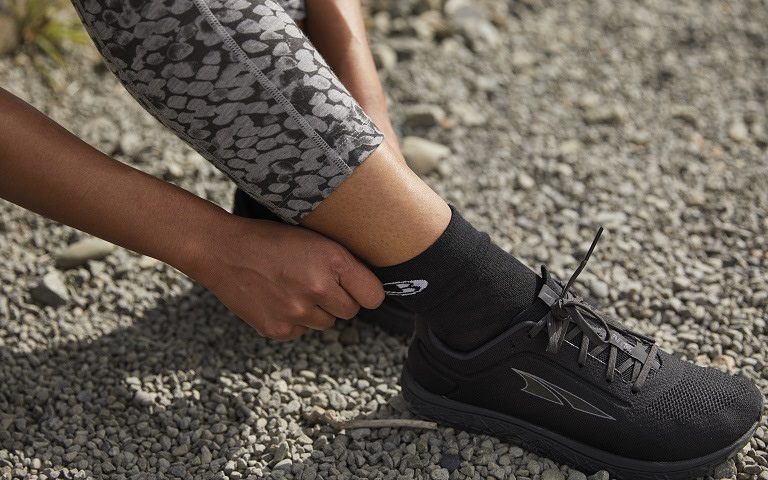 What to look for in running socks | icebreaker
3rd March, 2022 | icebreaker