Hiking Adventure in the Gobi Desert
August 30, 2019 | Laura Charabot
Photo credit: Mateusz Waligóra
Follow Mateusz
Challenging himself to the extreme comes naturally for National Geographic explorer Mateusz Waligóra. In 2018 he crossed the Gobi Desert alone - the first man to do so - dragging his supplies over extreme desert trails and terrain. We chatted to him to find out what drives him.
What drives you on your desert adventures?
I always liked to be in the open air. As a child, I spent hours at a nearby lake, walking on the frozen ice in winter and imagining I was on my way to the North Pole. Only the scale of these adventures has changed – now I walk on frozen rivers in the Himalayas or cross the deserts of Australia. And I cannot imagine doing a 9am to 5pm workday. The more effort something takes, the more satisfying it feels. For 12 of my 32 years I have based all my decisions in life on becoming a professional adventurer. Although it is not always easy, what I do makes me happy.
Tell us about the Gobi expedition
It was important for me to do it as a personal challenge. But also as a result I became the first man in the world to do a solo crossing of the Mongolian part of the Gobi desert. In 58 days, I crossed 1,785km of desert, carrying all my food, water and equipment on a specially prepared trolley - in all it weighed 200kg.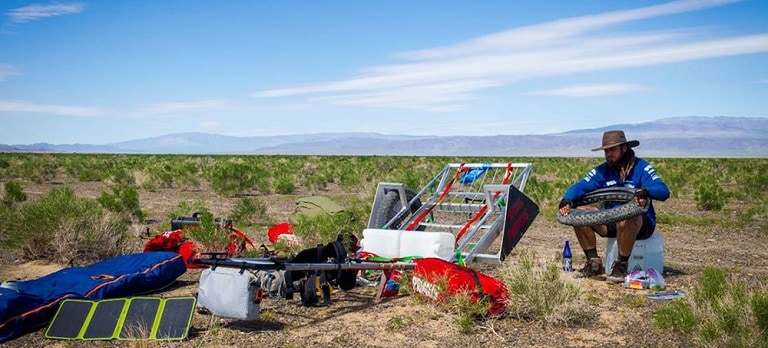 Taking outdoor recreation to the extreme includes mending your own gear in the middle of nowhere.
What kept you going on this tough journey?
This trip led me to the absolute limits of my body. During it I lost 24kg in weight, and had many injuries, some of which I will struggle with for years. I reached the goal mainly thanks to willpower. At 500km before the end of the march I wrote these words in my notebook: 'There is so much haughtiness in this pointless, instrumental exploitation of my body, that I feel sick at the very thought of myself. I feel the strong need to stop walking, and yet there is one more, even stronger feeling in me: "hold to the very end."'
How did you deal with the isolation?
Solitude is a danger and a blessing at the same time. It bothered me at the beginning of my expedition but it gradually became my ally. Embracing the desert on my own was the only choice for me. The desert is like a mirror that you can see yourself in. It has no filters, no editing options. It's just me. I don't play any role here as there is no audience to play for. Through those several dozen days I was real to the bone.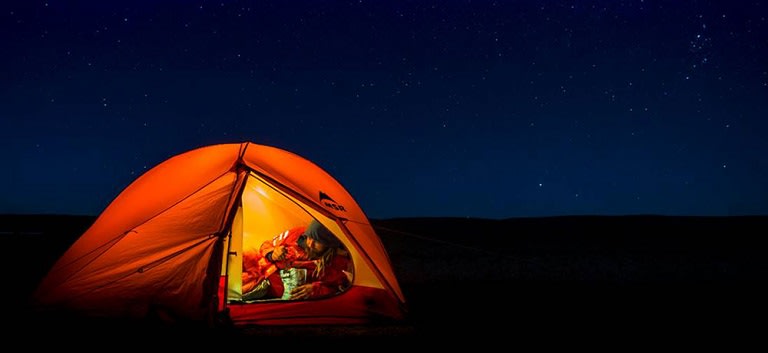 The absolute silence of solo desert camping.
What lessons can you share from the expedition?
All the knowledge and experience that I gained during this trip is hard to limit to a few sentences, so I'm writing a book about this and previous expeditions to share that. But in short, I realised (once again) that people can do things they do not even suspect. They have willpower and strength, they just need the courage to discover this in themselves.
Did you have help or support?
The expedition was carried out without external support. I used only my own food, no previously prepared discharges of water and food, and no assistance. I met many nomads on the Gobi, and consistently refused any help from them. However, their presence in difficult times acted on me with a comforting effect.
Spotting camels – 'Sometimes I could smell them before I could see them'.
Was there a particular defining moment in the trip?
For sure I will always remember the moment when I first spotted Sainshand town - my ultimate destination - on the horizon. It was touching. However, the truth is that the whole trip was an exceptional moment.
What is your relationship with nature? How does it fuel your purpose?
Nature is the biggest driving force of all my trips. The goals of the next expeditions most often define places that are not inhabited by people – deserts, high mountains or the Arctic are places where I feel the best, because I meet unspoiled nature in them.
Expedition Stats:
Distance: 1,785km of desert
Time: 58 days
Expedition style: Solo, unassisted
Gear: 200kg of food and supplies




More for you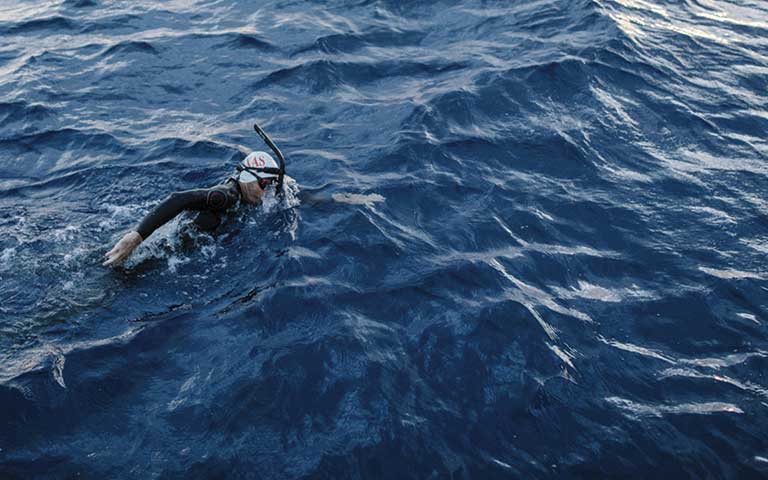 Ben Lecomte: Taking isolation one day at a time
7th May 2020 | icebreaker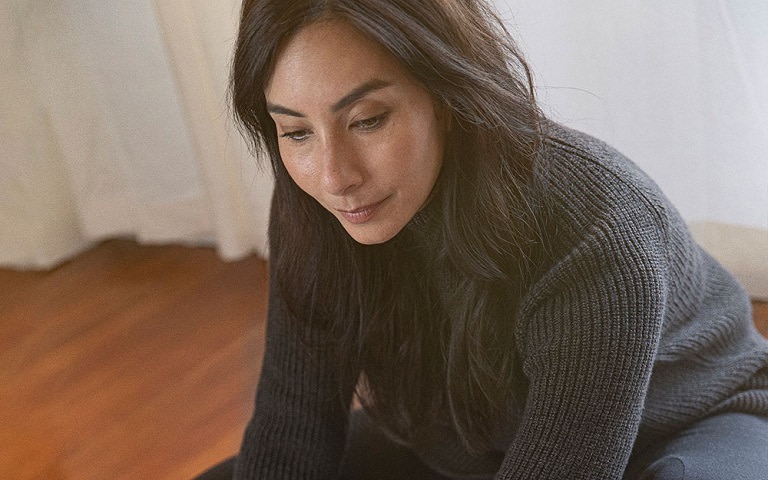 Meet scientist and engineer Nanogirl | icebreaker
1st March, 2018 | Helene Ravlich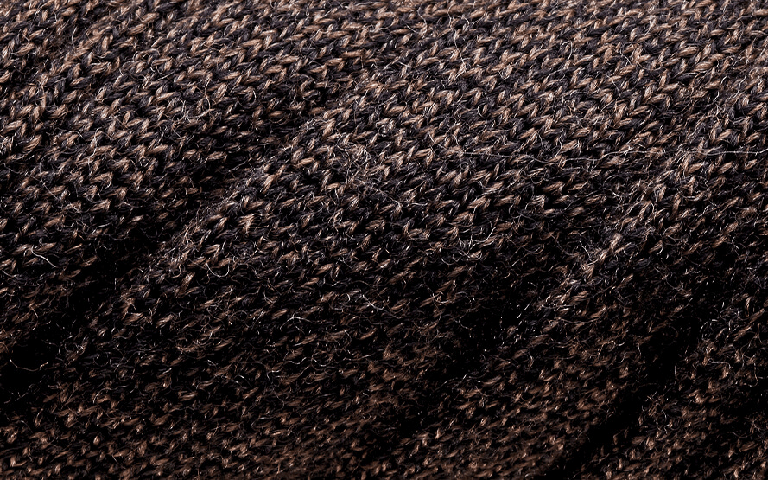 Washing Merino Wool Clothes | Does Merino Shrink? | icebreaker
28 September 2020 | Marie Knowles