Dr. Michelle Dickinson – Nanogirl takes on the world
March 1, 2018 | Helene Ravlich
Dr. Michelle Dickinson (MNZM) – AKA Nanogirl – is a passionate researcher, author and teacher whose life mission is to make science and engineering accessible for all. Currently a senior lecturer in Engineering at the University of Auckland, New Zealand and Director of Nanogirl Labs Ltd, she's just as comfortable taking to the mountains for a hike or kite surfing with the Obamas.
When we chat at the icebreaker HQ in Auckland, New Zealand Michelle has just returned from the Sundance Film Festival, where she says she spent her time "watching and supporting Kiwi filmmakers and getting as much powder as I could". She's a woman in perpetual motion, and her enthusiasm for life is infectious.
A self-confessed "military child", Michelle grew up in Hong Kong but was forced to move every three years due to her father's position in the RAF. This definitely contributed to her non-stop sense of wanderlust as an adult, and after leaving the UK in 2001 she travelled to the likes of America, Japan and India, spending time and money as she tried to nut out the destination she'd like to eventually call home.
Discovering home: New Zealand
She says her first impression of the country was, "this can't be real! I was flying in and looking at the expanses of green, the color of the ocean… It was just extraordinary. I'm an outdoors person, and the accessibility of nature right there on your doorstep made me feel like I'd arrived in an adult playground."
"Nature serves to remind us where we all came from, and where we're going back to."
Science in New Zealand
Despite the beauty of the location, we wondered if the isolation that comes with living in New Zealand is an issue for her, being based so far from the – considerably larger – scientific community on the other side of the world.
"I think travelling is essential," says the scientist and engineer, "but as the digital age improves you can spend a lot more time having virtual conversations and not needing to be in so many locations so much. We also have an amazing – albeit small – scientific community here that is doing great things, and nanotechnology is even smaller – pun intended!" She adds that she and the local community are really encouraging international scientists to come here, "and the minute they arrive, they don't want to leave".
Does Michelle think there's a growing respect for science in New Zealand, a country more famous for its film locations and national rugby team?
"I think so, but I think we need to work on that too," she says. "I don't think enough scientists are well known, and it's up to us to step out of the labs and engage with the community and say 'this is what I do, come talk to me'."
It's something that doesn't come naturally to a lot of those in the scientific community, but Michelle is adamant that it's a quality that can be learnt. "It doesn't come easily to me," says the outwardly incredibly confident speaker, "but there's this amazing thing called the Science Media Centre that trains scientists how to better engage with the public. The reason I'm here today is because I went through their program."
"I'm an engineer, and I really want to get more women into engineering for the diversity of thought, and of products."
She says it doesn't help that the media – and social media – is full of scare stories and fake science, both of which do nothing to help the work of scientists.
"It makes people distrust us and the work we do," says Michelle, "and people start to think we're being paid by the government or big companies to peddle untruths. I think people need to be very careful about how they consume their information in this age, and that's why I love working with kids." She says children are open to discussion, "and I would like to see more scientists become celebrities, as it could really change the dynamic of our world".
The origins of Nanogirl
Speaking of children, where did the concept for her alter ego, Nanogirl originally come from? "Well I'm an engineer," explains Michelle, "and I really want to get more women into engineering for the diversity of thought, and of products. I started to research why so many girls drop science at around the age of twelve, and that involved spending a lot of time in schools."
She found that the drop off point for girls studying science was when they hit high school, and perceive science to be no longer fun but actually difficult and challenging. "I wanted to find a way to show girls that science stays interesting and fun, and that it has a point."
At the same time she was ramping up her nanotechnology research, "which is a science that gives you superpowers – it can help you to fly, it can make you waterproof… and a little girl came up to me and told me I needed a superhero name, and that it should be Nanogirl. It stuck." She adds that research shows that if you wear a superhero t-shirt in an exam, your results will be that much better – fact!

Nanogirl in icebreaker merino
Michelle has also seen results wearing icebreaker, most recently on the Inca Trail. She laughs when she says, "I pretty much looked like an icebreaker advert! I love natural fibers and I love merino wool, and natural fibers are the best when you travel a lot like me. No ironing!" She even took her merino thermals when she climbed Mount Kilimanjaro, "because when you're not washing for a week, having clothes that don't stink makes a huge difference".
Last up, as someone who spends a lot of time in a lab, what does nature mean to her? "Being in nature is being at peace with the earth; it's where we're supposed to be. It serves to remind us where we all came from, and where we're going back to."



More for you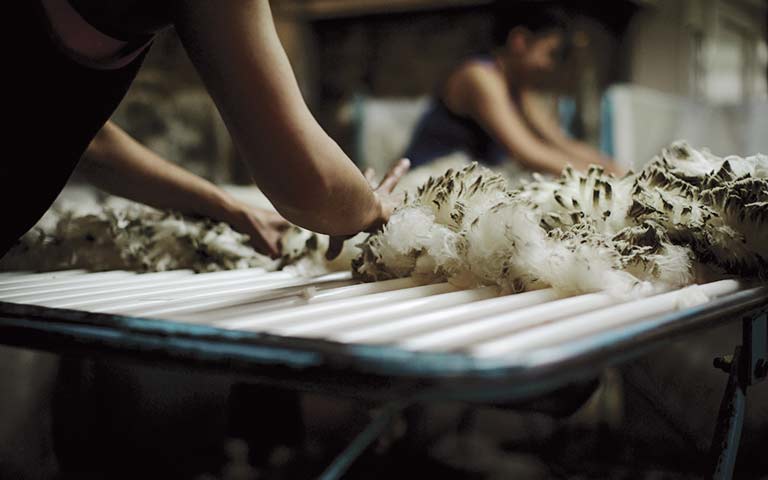 Why is merino wool good to wear? | icebreaker
19 August 2020 | Marie Knowles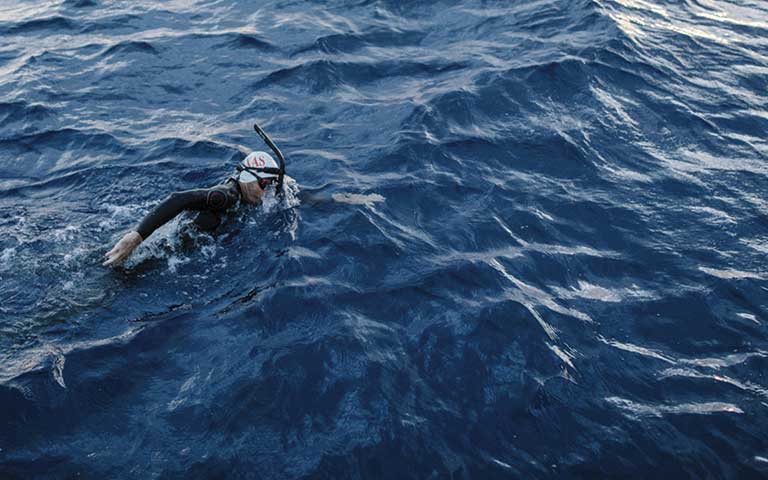 Ben Lecomte: Taking isolation one day at a time
7th May 2020 | icebreaker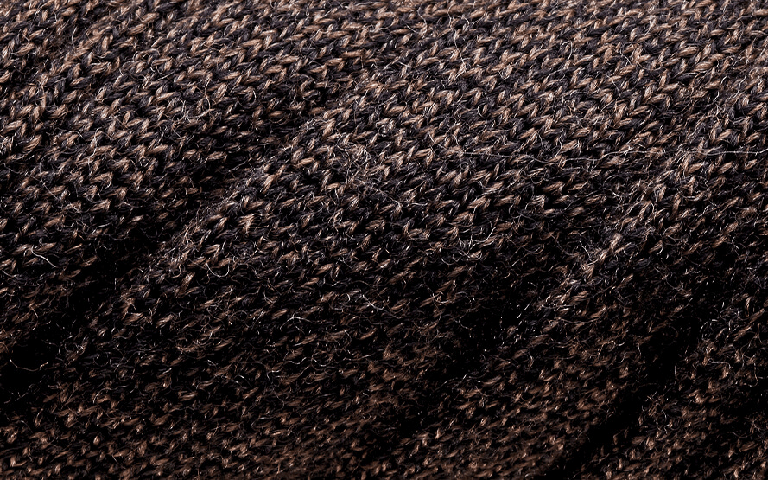 Washing Merino Wool Clothes | Does Merino Shrink? | icebreaker
28 September 2020 | Marie Knowles