A guide to choosing your perfect icebreaker base layer
December 22, 2021 | icebreaker
As the first thing you put on and the last thing you take off, base layers have to be comfortable, functional, and fit for purpose. That's why it's so important to get them right.
Shopping for a merino wool base layer is not quite the same as shopping for a normal piece of clothing, so there are a few things you'll need to keep in mind when making your pick.
Here's your guide for finding the perfect merino base layer for you.
Fabric
Fabric is arguably the most important consideration when it comes to picking base layers.
Don't even consider cotton, as this material will absorb sweat and stay wet, keeping you uncomfortable and soggy for the rest of your day.
Synthetics such as nylon and polyester are more practical than cotton, although are still not the gold standard when it comes to base layers and activewear. That's because synthetics are not quite as soft against the skin as merino, and don't feel as comfortable as merino when they get wet. When synthetics get wet, you definitely feel it, but unless the fabric is soaked through, merino can still feel dry against your skin as it wicks the moisture away.
Of course, merino wool is naturally odor-resistant, which means that it will keep you smelling fresher no matter how many times you wash it. Synthetics do not have those same properties, and even when they are treated with antimicrobial treatments, they can wash out over time.
Finally, merino also helps with temperature regulation, keeping you warm as a ski base layer on cold days, and cool as a base layer for hikes and heavier exercise.

Size and fit
Size is an important factor when picking your base layers.
There are pros and cons to wearing base layers that fit close to your skin. Typically, you want base layers to sit close to your skin, but not be skin-tight. By being fitted, your layers will be able to wick sweat away, keep you warm, and keep a small amount of air circulating between the fabric and your skin for better ventilation. However, we also know that some people simply prefer a more relaxed fit.
To help you make your choice, icebreaker base layers come in three 'fits':

● Slim fit: A snug, close-to-body fit for low bulk layering
● Regular fit: Neither snug nor loose - garments that are worn solo or over other layers
● Relaxed fit: Loose-fitting layers for a more relaxing feel

Weight
The weight of fabric is a surprisingly important factor when choosing your base layers.
For all icebreaker merino base layers, you will see a number rating on each item of clothing. These numbers stand for grams per metre, which will help to give you an idea of the purpose of that piece.
● 120+: Featherweight (best for warm to hot conditions)
● 150+: Ultralight (versatile all-season performance)
● 200+: Lightweight (best for moderate to cool conditions)
● 240+: Midweight (best for cold conditions)
● 320+: Heavyweight (best for the coldest conditions)

It's a good idea to try on a couple of different weights to get a feel for what each of these numbers mean on your body.
Then, consider the purpose of the base layer - will you mostly wear it during ski season and therefore need a midweight or heavyweight piece? Or are you looking for something light to wear during hikes and therefore need a featherweight item?
To make your choice easier, you can search for base layers according to activity. This will narrow down your search to the weights that are most appropriate for your adventures.
If in doubt, an ultralight base layer is a great all-rounder, as you can add heavier layers on top for cold days, or wear it by itself for warmer conditions.

Innovation
When you're browsing icebreaker clothing, you'll see items that have different 'innovation' labels. Some are fairly self-explanatory, such as 100% merino, but others might need a little more explanation.
Here's a quick guide to what it all means!
● BodyFitZone™ - features breathable zones for high-intensity activity
● 100% Merino - Soft merino fibers that regulate body temperature in all weather conditions and resist odors
● Cool-Lite™ - A lightweight and breathable fabric blend that is designed to wick moisture away from the body
● ZoneKnit™ - Engineered body mapped technology to regulate your body temperature and let your skin breathe during high-intensity activity
● icebreaker Seamless - A seamless construction with targeted knit zones for support and breathability that stretches without friction
● RealFleece™ - An authentic brushed merino wool that is naturally warm and soft to the touch

Style
While you don't choose base layers for their style, once you have all the other boxes ticked, it does come down to how you feel in your gear.
That's why icebreaker clothes aren't all the same boring colors or cuts - we've got the right fabric, the right size, and the right weight, but in all sorts of colors and designs.
From funky patterns and color combos to simple block colors, high necks to v necks, and plain to logo'd, you have a range of choices to suit your personality as much as your specific needs. So when you strip down to your base layers in the cottage or show them off on a hike, you'll look as good as you feel.
Browse our base layers for women and base layers for men to find your perfect icebreaker base layer.
More for you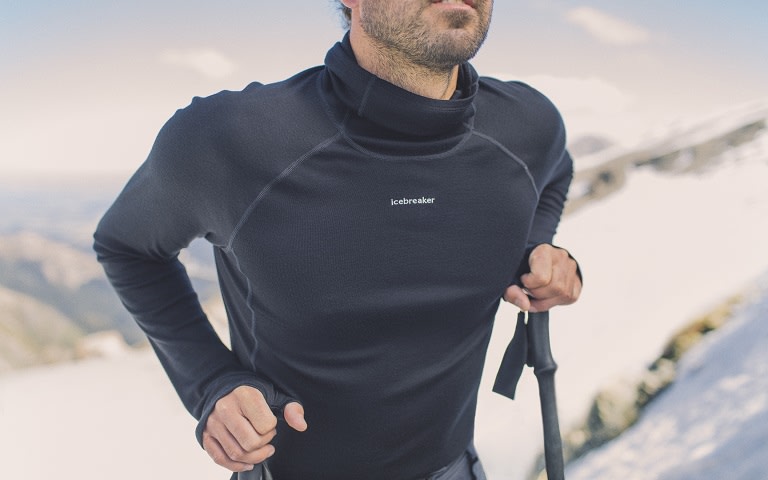 Why merino is perfect for snow sports | icebreaker
26 November 2021 | icebreaker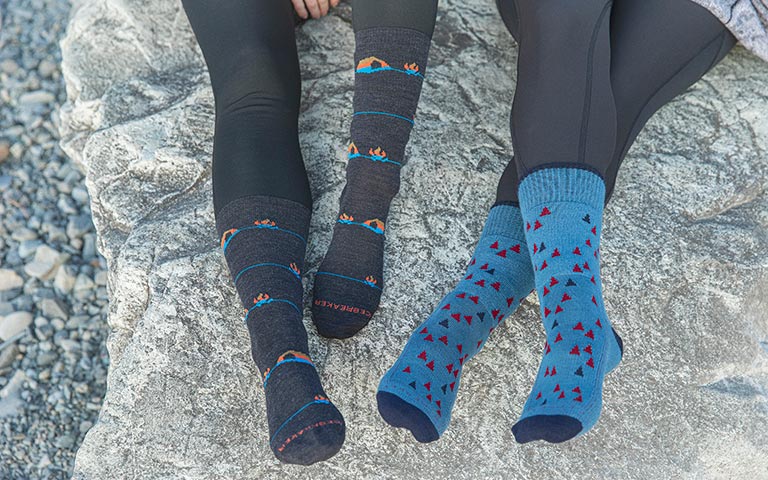 Merino socks for hiking | icebreaker
26 August 2020 | Marie Knowles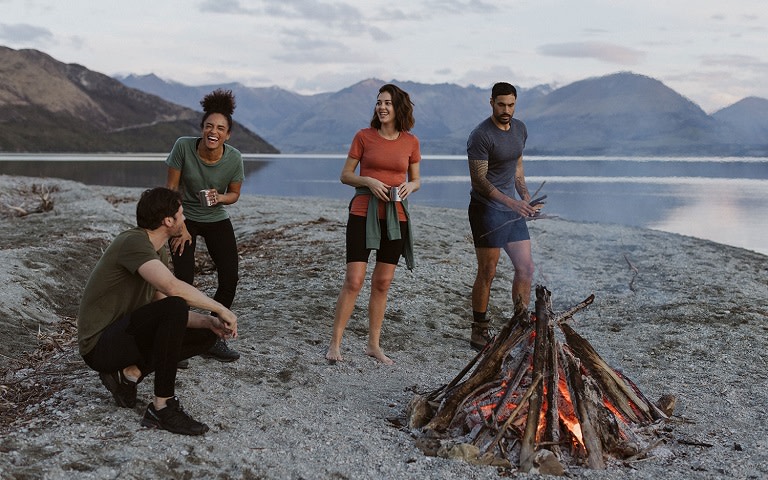 The Ultimate Camping Essentials Checklist | icebreaker
1 September 2021 | icebreaker