Travel in Style: icebreaker Luxury Travel Essentials
June 22, 2023 | icebreaker
From clothes to luggage and accessories, here is our complete list of the essentials you need for a luxurious journey.

Jetting off on an exotic safari retreat, immersing in the culture of a famous city, or headed on that long-awaited adventure vacation? Having the right luxury travel essentials can make a big difference to the ease and comfort of any trip. Read on for our list of travel must-haves.
Luxury clothes for travel
As you travel, temperatures and humidity levels are likely to change regularly. Soft and breathable luxury travel clothes will help you feel comfortable and look great, even on long journeys. Packing the right items in your hand luggage will prepare you for every travel eventuality.
From temperate airport lounges to chilly train stations and windy city curbsides. Base layers will help you stay comfortable as outside temperatures change. Lightweight, breathable materials like merino wool are ideal for wicking away sweat while still maintaining warmth.
Plus, by choosing layers with neutral colors and a great fit, you can create the base for many stylish travel looks. Change into a sweater for a restful night's sleep, then switch into some shorts or culottes for a summer destination-ready outfit.
Having the right socks will keep your feet comfortable and dry as you travel. Socks made from breathable, soft materials will help prevent blisters and rubbing, even if your feet are in shoes for long periods. If you're flying or have an overnight journey, a great warm pair of socks can also make the long-haul experience just that little bit cozier.
When it comes to tops for travel, opt for soft, lightweight fabrics like cotton and merino. Easy to pack in your hand luggage, they will also keep your skin comfortable as you move and rub against surfaces like seats.
Breathable and quick-drying materials also keep you cool as temperatures rise. Plus, they're great for layering or wearing alone, making them a must-have travel outfit staple.
Cold spells can happen in a snap. So choose cozy sweaters and hoodies to wear or pack in your hand luggage made from soft, insulating materials like fleece or merino wool. They provide warmth without bulk, making them perfect for chilly destinations or as layering options en route.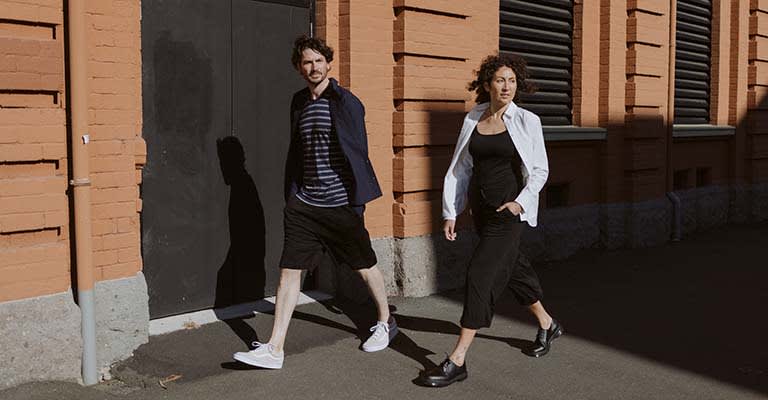 Luxury travel bags
Choosing the perfect travel bag is key for any great journey. The ideal bag will have a roomy interior with multiple compartments to keep all your items organized and within easy reach. Make sure you find a bag that has enough pockets to fit all your kit while keeping it protected.
Built-in USB charging ports, dedicated laptop compartments and a removable toiletry pouch are some extra features that make life on the go a little easier. Security features like lockable zippers, smart lock systems and RFID-blocking pockets will also give added peace of mind on the journey.
Luxury travel bags should also be easy and comfortable to carry, even for long periods of time. Look for styles with versatile carrying options including different handles and adjustable straps. Choosing a bag made from premium, water-resistant outer materials means it will take all the wear and tear of traveling easily, even in unexpected spills or downpours.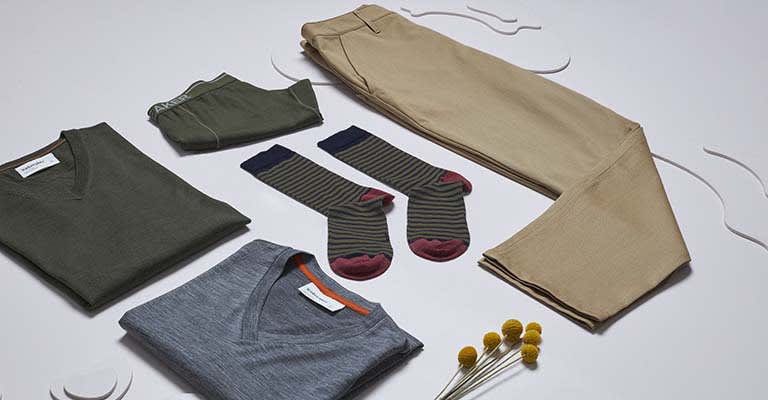 Luxury travel accessories
Want to elevate the travel experience even further? Investing in some luxury travel accessories will help make your journey more comfortable and relaxing.
Top of the list of luxury travel essentials is a compact and lightweight travel pillow. It's perfect for catching some shuteye, however you're traveling. If you want to block out ambient sounds, noise-canceling headphones will help you hear your videos, music or podcasts more clearly, or create a serene environment.
Investing in a power bank means you can keep your devices fully charged wherever you travel. A slim power bank with fast charging capabilities keeps electronic devices powered up and ready to go. A high-end travel adapter will also help you stay plugged in once you arrive at your destination.
If dry air makes it difficult for you to sleep, consider a travel-size humidifier. This small device adds moisture to the air in hotel rooms, providing a more comfortable environment. Couple it with a portable air purifier to scrub allergens, odors, and pollutants from the air for clean, easy breathing.
Complete the setup with a travel-sized aromatherapy diffuser to create a soothing and relaxing ambiance anywhere. Taking a mini daylight alarm clock will also make adjusting to a new time zone easier.
Like to keep notes on the sights and sounds of any new destination? Invest in a personalized travel journal to document your adventures as they unfold. Add a matching passport holder and luggage tags to complete the set.
Lastly, no luxury travel accessory set would be complete without a great toiletry set. Pack a stylish, washable bag with your favorite minis, a grooming kit and a luxurious sleep mask to look and feel your best when you touch down.
The luxury travel difference
Having the right luxury travel essentials can transform any journey. At icebreaker, we offer a vast range of merino wool base layers, tops, hoodies, socks and bottoms ideal for keeping cozy, comfortable and fresh while traveling. So you can make the journey to your perfect getaway even more enjoyable.



More for you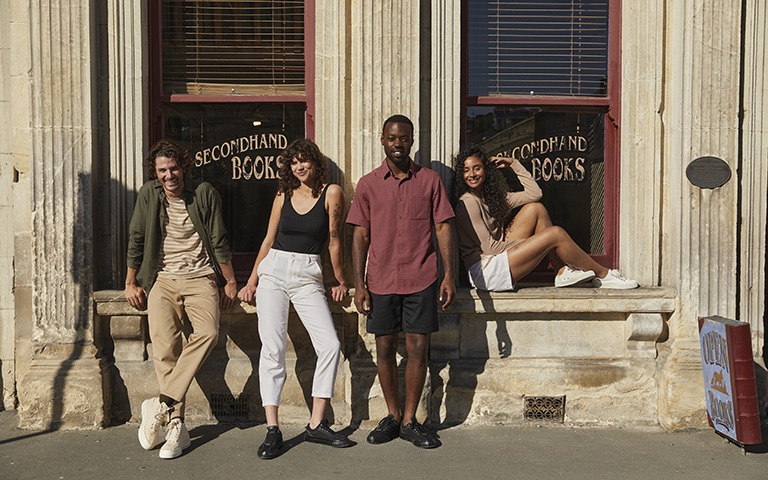 Flying long-haul | Why merino is a must wear on long-haul flights | icebreaker
19th May, 2022 | icebreaker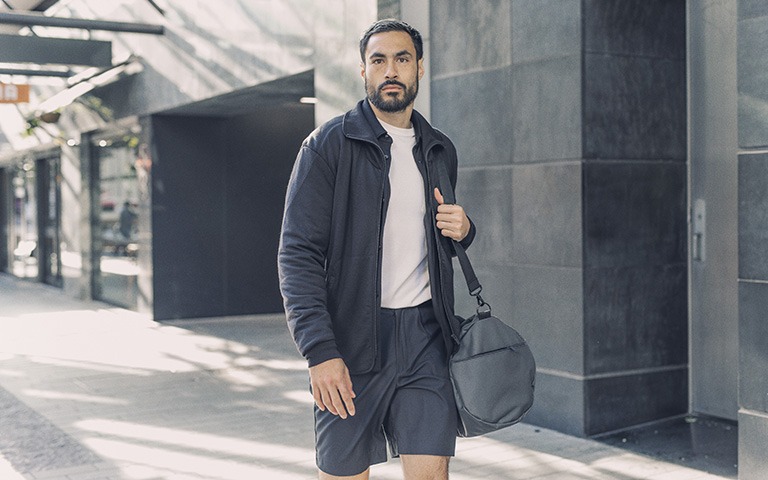 Flying with carry-on luggage | What to pack when flying with carry-on luggage | icebreaker
21st July, 2022 | icebreaker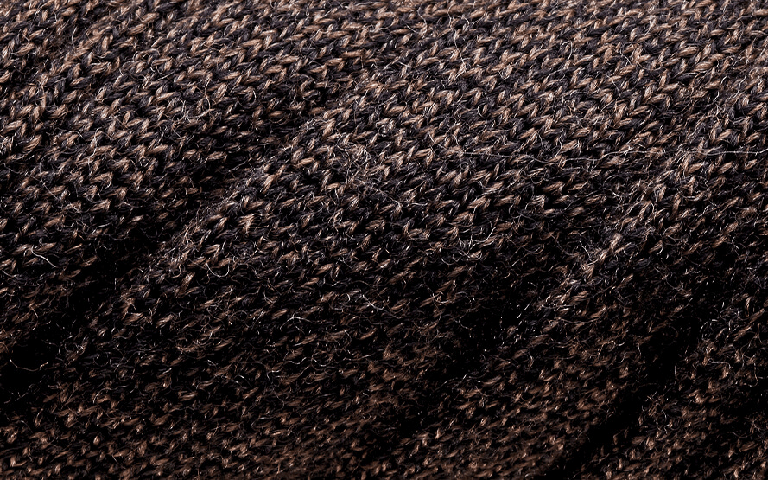 Washing Merino Wool Clothes | Does Merino Shrink? | icebreaker
28 September 2020 | Marie Knowles