How to make your merino sportswear last longer
April 7, 2022 | icebreaker
Good activewear is an investment, and one that will see you through countless workouts and sweat sessions.
The trick is to wear yourself out - without wearing it out too badly at the same time.
Naturally, the best way to make your fitness clothing last is by investing in something that is naturally highly durable, such as merino wool activewear.
Merino is naturally strong as a material. Compared with cotton, it is as much as six times stronger.
But to ensure your merino gym clothes and exercise gear last as long as possible, try these simple tips.
Wash in cold water (or warm)
Hot water can shrink wool, especially if the garment is agitated (such as going around and around in a washing machine).
Warm or cool water can help to minimize that risk.
Not to mention, cool or just warm water washes may help you save on your power bill, and your eco footprint!
Don't wash them more than necessary
Did you know that you don't always have to wash your merino clothes after one wear?
Items such as base layers and t-shirts are often fine to wear several times (or more) before you strictly need to wash them. That's because merino wool is naturally odor-resistant, so it won't start to smell after just one wear.
That makes them perfect for multi-day hikes and adventures, but also means you can get away with washing them less, and therefore avoid wearing them down prematurely.
However, even merino socks might need a wash after just one or two wears!
Dry on the line (or even laying flat)
Even though you can technically tumble dry many merino items (always check the tag), it can help them to last longer if you dry them without the help of the dryer, as it avoids added wear and tear.
Putting them on the line ensures they're not going to get caught in the dryer or worn down in there, but it will also save you on power.
Ideally however, try laying your merino activewear out to dry to avoid them losing their shape on the line.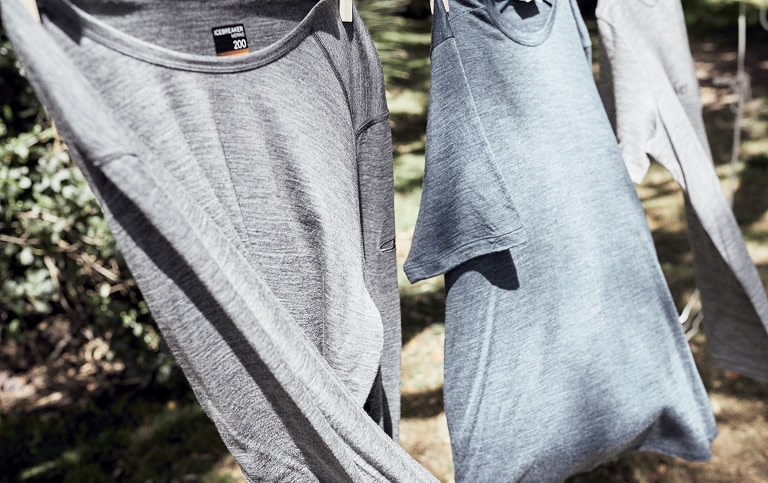 Don't use bleach or fabric softener
Bleach can break down the fibers in the wool, whereas fabric softener can build up on the fibers and reduce their ability to wick sweat and regulate your body temperature.
Instead, opt for a mild soap that won't harm the wool fibers and keep your gym wear going for as long as possible.
Try a laundry bag
Laundry bags are common for washing delicate clothing such as bras, as they help to avoid items from getting caught in the washing machine drum, or getting tied up and pulled with other pieces of clothing.
The same logic applies for your gym gear. Invest in a few laundry bags (small mesh bags) so you can zip your activewear inside to add an extra layer of protection while it's in the wash.
Store your merino socks flat
Rolling up socks or at least folding them is standard practice, but it can distort their shape over time.
To keep your merino socks in the best shape possible for as long as possible, consider laying them flat in your draw.
Follow all the instructions on the label
Life's busy, and reading cleaning and care labels on individual clothing items can feel like the last thing on your priority list, but it is best to take a moment to read the label.
Many icebreaker merino products are 100% merino wool, but some contain elastane for a better fit, polyamide for better moisture wicking, or other materials. That means that each item is different, so it pays to take the time to check the label and get the most out of your gym clothes.
Explore our range of durable icebreaker merino fitness clothing online today.



More for you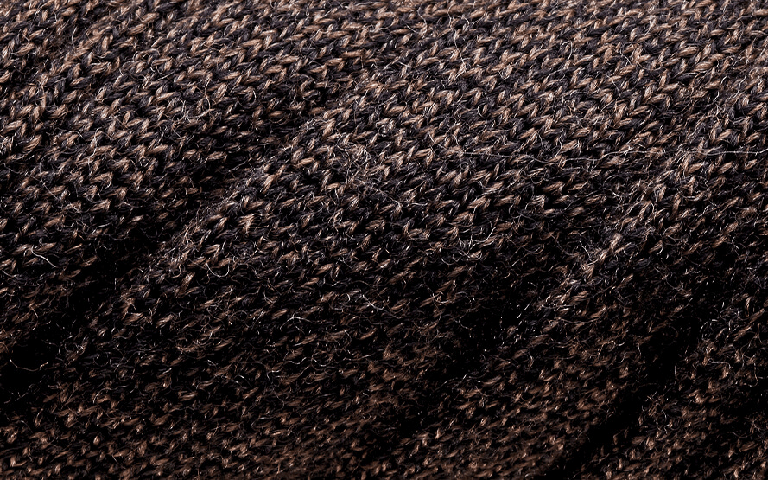 Washing Merino Wool Clothes | Does Merino Shrink? | icebreaker
28 September 2020 | Marie Knowles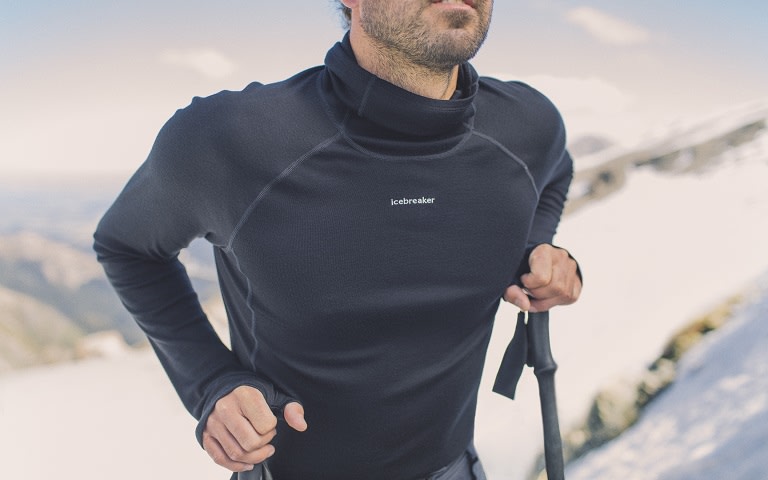 Why merino is perfect for snow sports | icebreaker
26 November 2021 | icebreaker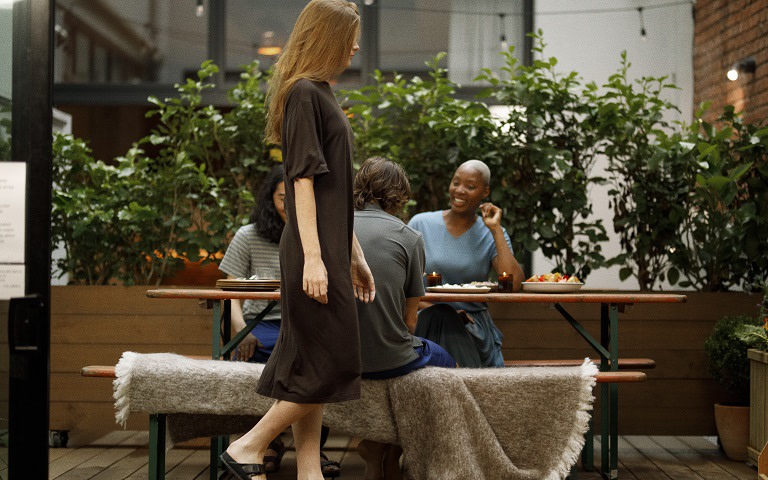 What makes Cool‑Lite™ merino so sustainable | icebreaker
April 27th 2017 | Helene Ravlich